Bathroom Renovations Cudgen (2487)
Your local Cudgen bathroom renovation specialists
Please Note: Symcorp only offer full home renovations, including kitchen and bathroom renovations as part of the overall project. We do not currently offer stand alone kitchen or bathroom renovations.
Looking for a quality, professional bathroom renovation in Cudgen? The renovation specialists at Symcorp have been providing premium quality custom bathroom upgrades throughout Cudgen and the surrounding area. Our experienced team can help you create your perfect bathroom customised to suit the needs of your family as well as your chosen decor and your budget.
Find out more about including a beautiful bathroom renovation with your home reno project today.
Get Started on Your New Bathroom Today in Cudgen
Bathroom upgrade tips from the experts
Renovating your bathroom or ensuite can be great fun if done well, it can also be a financial and scheduling nightmare if done badly. Remembering a few key points can be the difference between an enjoyable, satisfying experience and a total disaster.
Stick to your reno budget - setting a budget at the beginning of your project with an allowance for unexpected expenses, and then sticking to those guidelines means you'll avoid nasty financial blowouts which can result in excessive debt at the end of the project.
Seek professional advice - an experienced renovation professional or builder can help ensure you've considered all options and you've planned for all likely eventualities.
Go with a trusted, reputable contractor - it can be tempting to DIY some or all aspects of your renovation to save money. The problem with this is that unless you are a licenced builder or tradesperson the work won't be covered by insurance or possibly carried out to the required industry and Australian standards.
Find a renovation specialist to take care of it all - a professional bathroom renovation company will take care of every stage of the project from design advice, materials ordering delivery, coordination of trades such as the plumber, electrician, tiler, waterproofer, cabinetmaker, and so much more. Helping to provide a smooth-running, stress-free experience.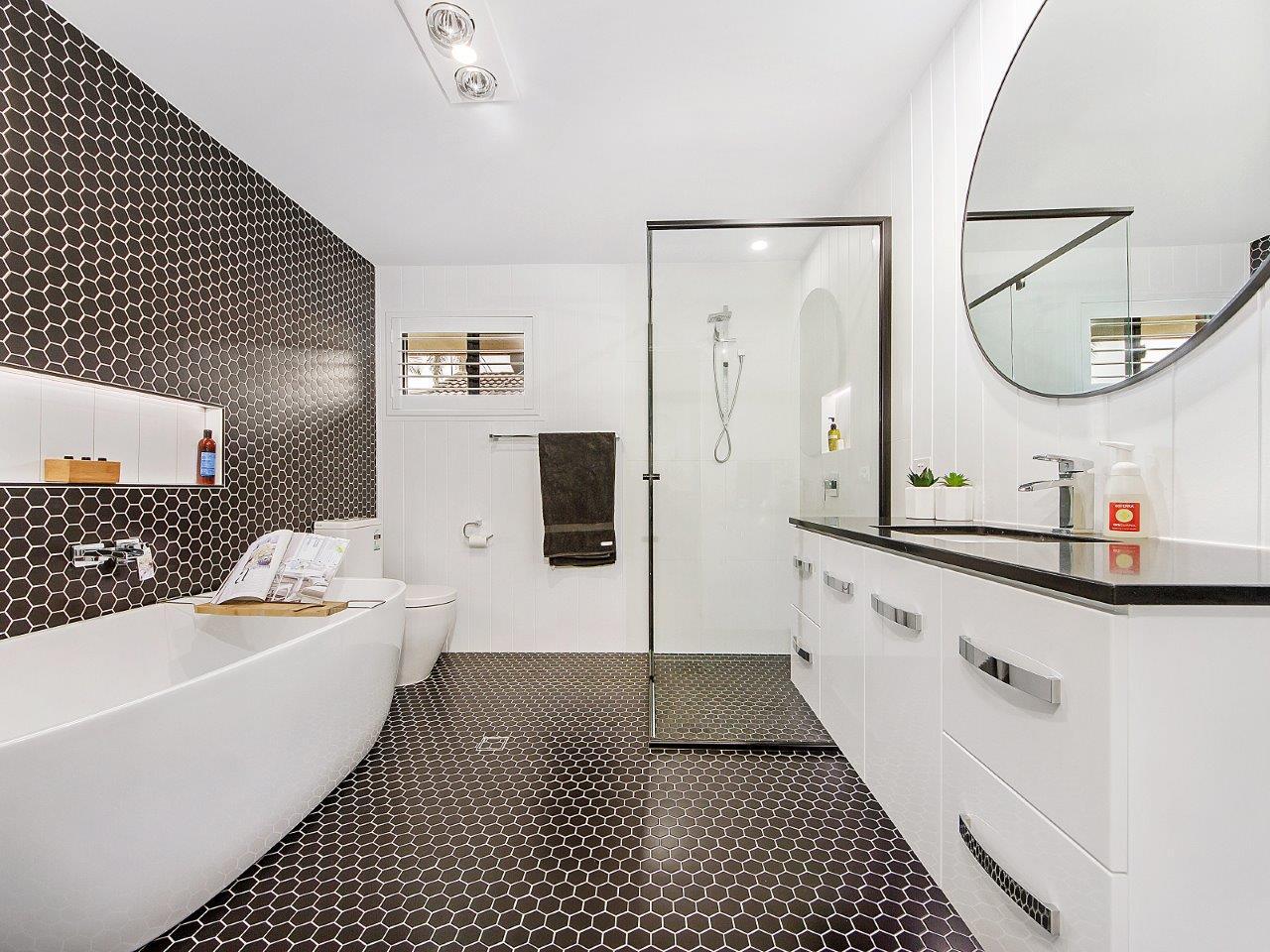 Looking for some industry hacks on achieving a great bathroom? Take a look at our - Tips to transform your bathroom the best way possible
Why use Symcorp for your Cudgen bathroom reno?
As we mentioned above using a professional bathroom renovation company like Symcorp has many great advantages from expert advice to industry know-how and skilled tradespeople. Symcorp:
Understand the local building regulations as well as Gold Coast Shire Council restrictions and guidelines.
We carry out renovation projects just like yours every week which means we are up to date with all the latest design trends, industry developments, and product advances.
Our experience in renovations allows our team to provide design ideas, unique solutions to tricky issues, as well as practical options for unexpected problems.
We'll cater the reno to your home, needs and budget. We offer partial or full bathroom renovation options.
We're a local family-owned building contractor, we care about providing excellent customer service for each end every client.
We're committed to providing open and ongoing communication throughout your Cudgen bathroom renovation project.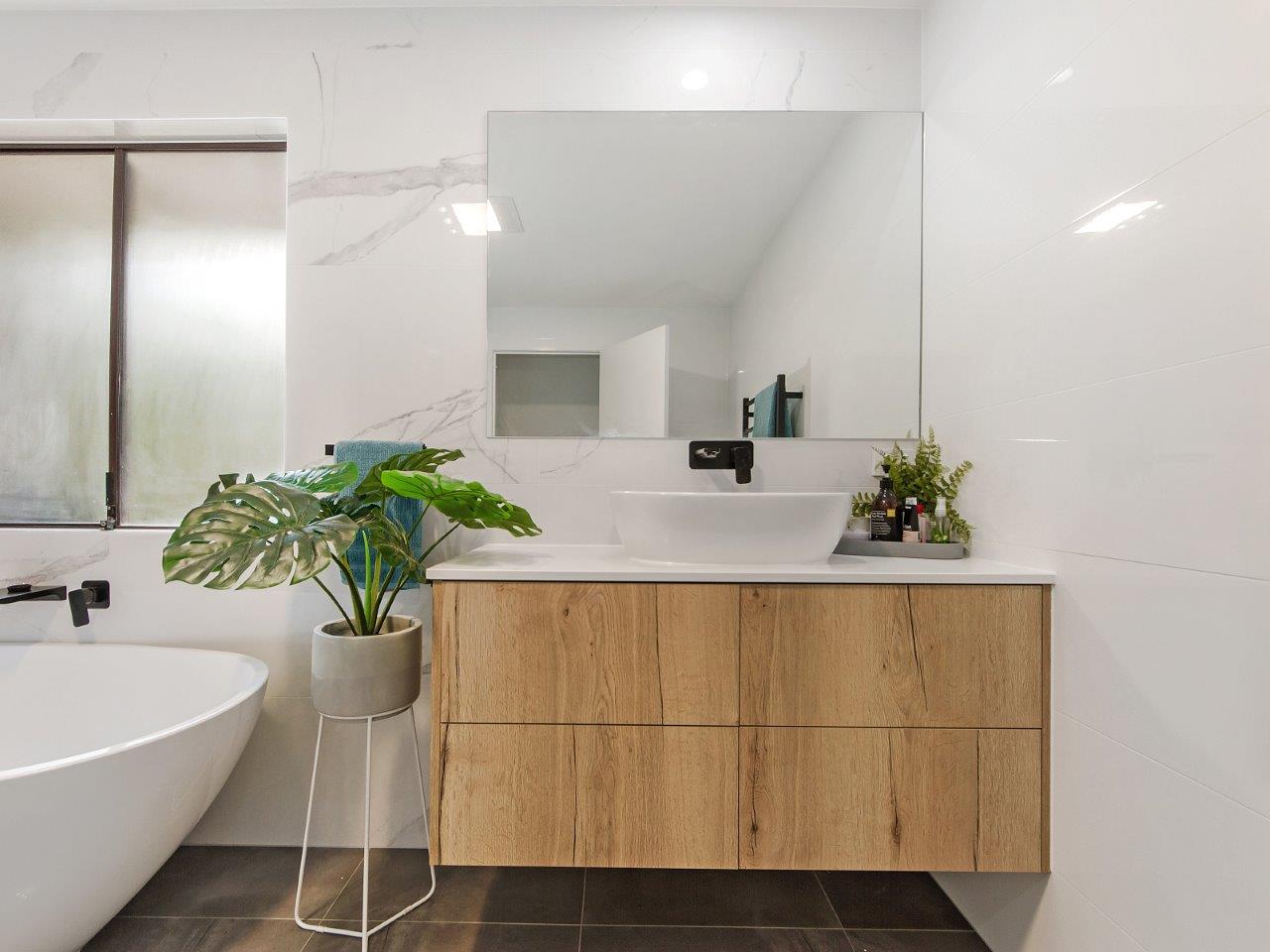 Symcorp home renovation experts in Cudgen
For the very best bathroom renovations in Cudgen and across the Gold Coast contact Symcorp on 07 5594 1768 or complete our bathroom renovation quote request form today.