Tips to transform your bathroom the best way possible
Updated:
November 7, 2023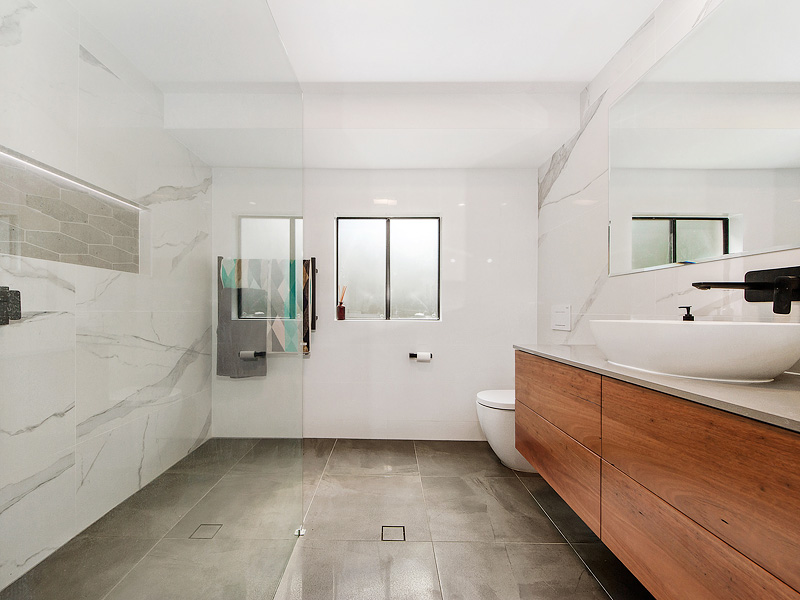 In recent years the bathroom has gone from being a purely functional space to a retreat to relax, unwind, and pamper yourself.
A good bathroom renovation can take a bathroom from a dark, damp space and transform it into a beautiful, functional space.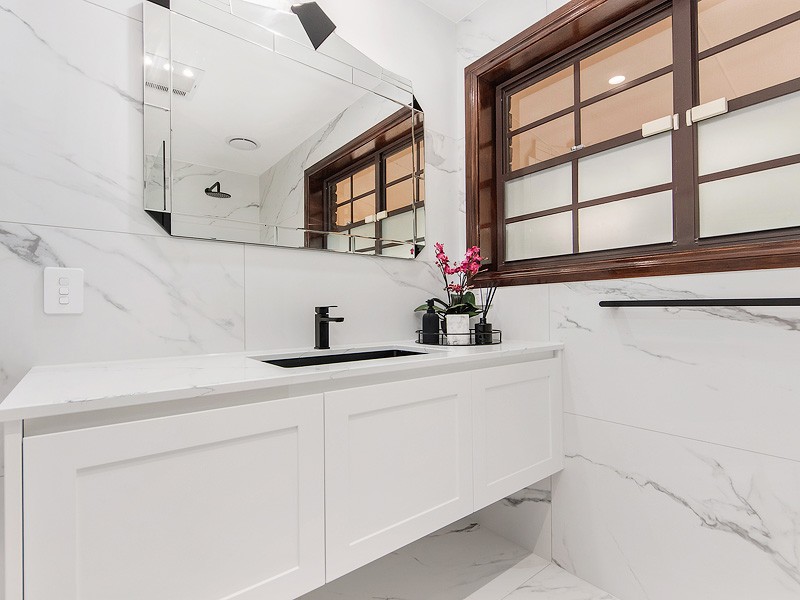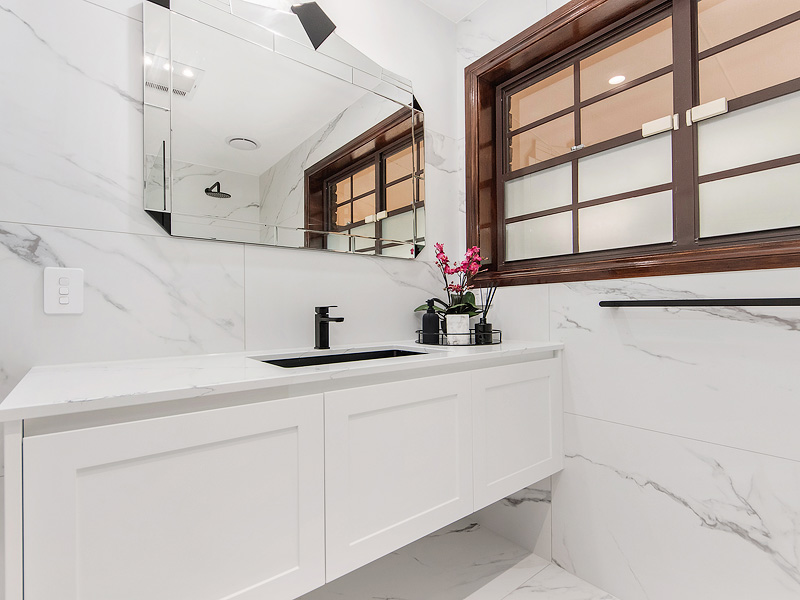 Due to the number of different trades, it is one of the bigger home renovations to undertake and it is very easy to find yourself facing several hidden costs. Which is why it is so important to have a qualified knowledgeable renovating team of tradies to undertake the project.
Here are a few of our tips to make sure your bathroom renovation runs smoothly:
Hire a builder, not a plumber, to manage the project
Plumbers only run the pipework and install the fixtures. It is so crucial you have an experienced builder who can oversee the whole bathroom renovation project from demolition to completion, and manage the correct sequence of trades.
Attempting to project-manage the job yourself, with no experience, will be stressful and potentially more costly if you make mistakes a builder would've known to avoid.
Forget about DIY
Waterproofing is a perfect example of a job that should be done by a licensed tradesman. Just because you can buy waterproofing gear at your local Bunnings does not mean you should be doing it yourself. The costs involved in fixing a leak later down the line will be more substantial than the cost of investing in a qualified and experienced waterproofer to do it right the first time.
Same rules apply for DIY plumbing. Doing it yourself voids your house insurance, there are significant fines for unlicenced plumbing work, and it can be disastrous if an appliance hasn't been installed properly.
Purchase products that comply with Australian standards.
In other words, forget about the imported Italian showerhead you have been drooling over (unless it has the WaterMark). All products installed in your bathroom need to be covered by an Australian Standards WaterMark, if it doesn't, your plumber isn't legally allowed to install it.
Buying from specialist bathroom stores and choosing reputable brands will also mean fewer headaches later on if you need a spare part.
Fix antiquated pipework
You may not want to hear it when your plumber tells you you need to upgrade your pipes, but it's crucial to do it during the bathroom renovations. Particularly if you have old water pipes in the floors and walls (used on houses in the 1960s). Often you'll notice the water pressure is greatly reduced due to sediment formed in the ageing water pipes.
We recommend replacing all old water pipes and connections with copper or reputable plastic pipe.