Kitchen Renovations Tweed Heads
Your local Tweed kitchen renovation specialists
Please Note: Symcorp only offer full home renovations, including kitchen and bathroom renovations as part of the overall project. We do not currently offer stand alone kitchen or bathroom renovations.
Symcorp Building Services specialise in top quality custom kitchen renovations throughout the Tweed Shire Council area. Our team have years of experience creating kitchen remodels for a huge variety of homes across the Tweed. We take care of all aspects of the renovation process providing stress-free project management, trade scheduling, and product sourcing.
Get started on your dream kitchen renovation, contact our team for a free quote today.
get started on your new Kitchen today
Stylish, functional kitchens Tweed Heads
Upgrading any aspect of your home comes with challenges, dozens of decisions need to be made before work even begins. Then there's the task of coordinating materials, trades and deadlines. It can all get a bit overwhelming which is why the team at Symcorp have put a lot of time and effort into streamlining the kitchen renovation process to make it as enjoyable and uncomplicated as possible for our clients.
Our many years of experience delivering kitchen renovations have allowed us to create systems and procedures which take the stress out of big projects like these. We have put together a team of skilled tradespeople including cabinet makers, plumbers, electricians, and carpenters who work together to produce a premium quality kitchen, regardless of your budget.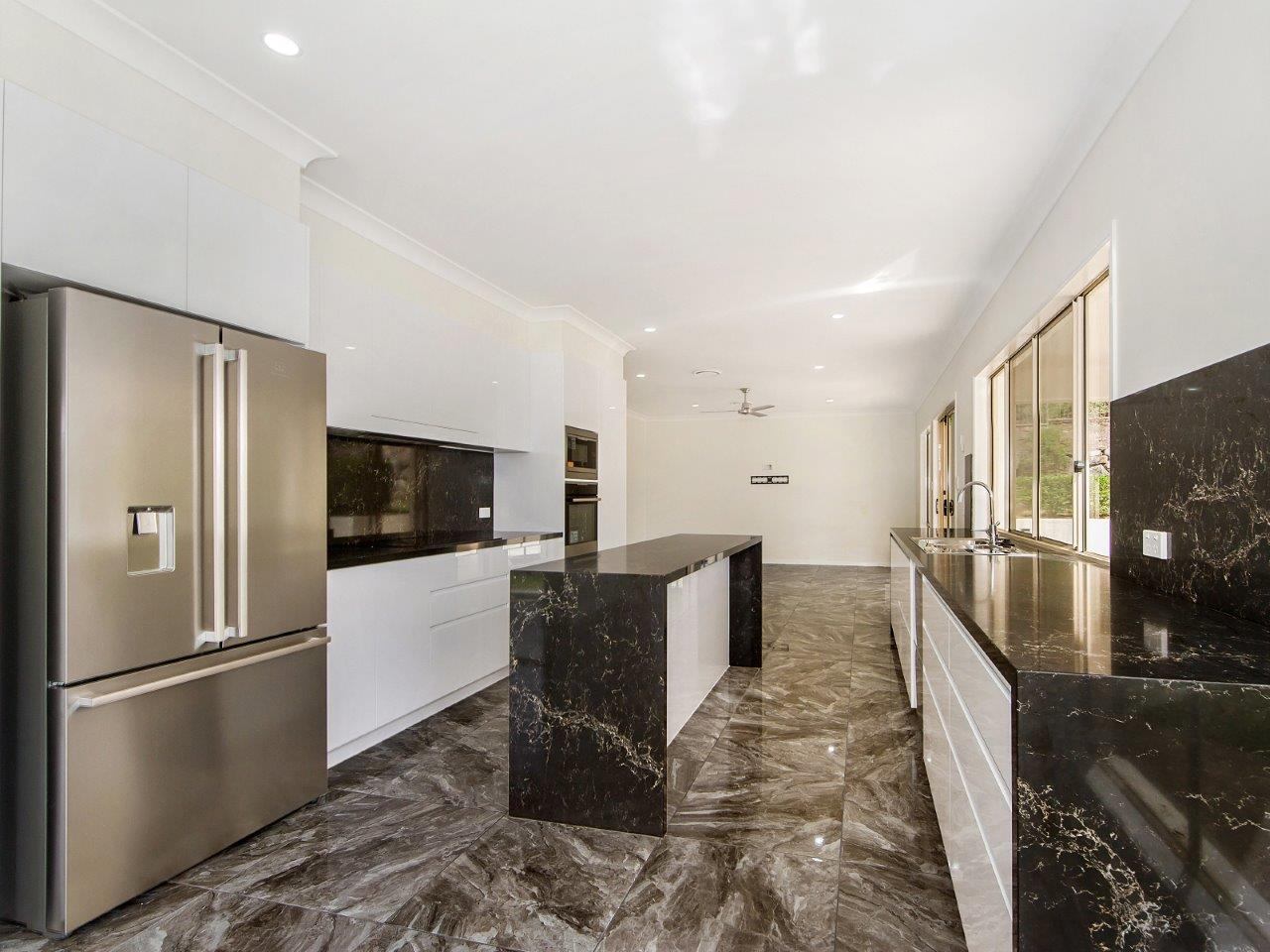 Custom kitchen designs
We understand that no two kitchen renovations are the same, each home has unique features and each family comes with individual needs. Our seasoned kitchen design team are on hand to provide expert advice on all aspects of your kitchen remodel, including many you probably haven't even considered, to ensure the finished product is everything you hoped for and more.
Designing your new kitchen should be fun, there are unlimited ways you can create the perfect space for you and your family to cook, entertain and just enjoy being together.
During the design phase, it's important to consider aspects such as:
Kitchen layout - is the current layout working? Could an island or U shape design allow the workflow to function better?
Storage solutions - modern cabinetry design provides so much more than just rows of cupboards and a couple of cutlery drawers. Consider an appliance tower, deep drawers for plates and plastics, bin drawers, soft close doors and drawers.
Benchtops - there is a huge selection of quality benchtop options on the market to suit every decor or style from beautiful natural marble or granite to durable engineered stone, stylish timber to affordable laminate.
Appliances - you may or may not choose to upgrade your appliances during your kitchen renovation. New fitted or built-in appliances such as the cooktop, oven and rangehood are often chosen to match the new kitchen style.
Splashback - you can have a lot of fun with the splashback and it is an aspect of your kitchen that can be fairly easily changed to keep your kitchen design up to date. Options include glass splashbacks, tiles, and stone.
Lighting - lighting design is very important in a kitchen, no one wants to cook or prep in their shadow. Consideration needs to be given during your kitchen design to the placement of task lighting over work areas as well as ambient lighting for the whole space. Natural light can be utilised with the inclusion of a skylight or large window.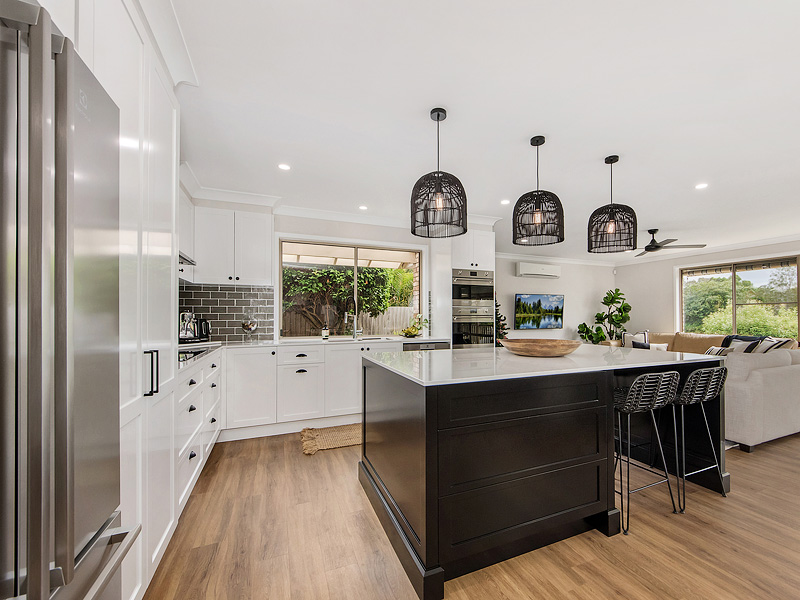 Get started on your Tweed coast kitchen reno today
Create your perfect kitchen with the help of Symcorp, our experienced kitchen renovation team are ready to get started on your project. Our team service homes across the Tweed Coast from Tweed Heads South all the way to the top of the Gold Coast.
Get started on your kitchen renovation today book a consultation at 07 5594 1768 or complete our kitchen renovation quote request form today.
We can help with your kitchen renovations issues in Tweed Coast.