Kitchen Renovation Planning Tips Gold Coast
Updated:
November 7, 2023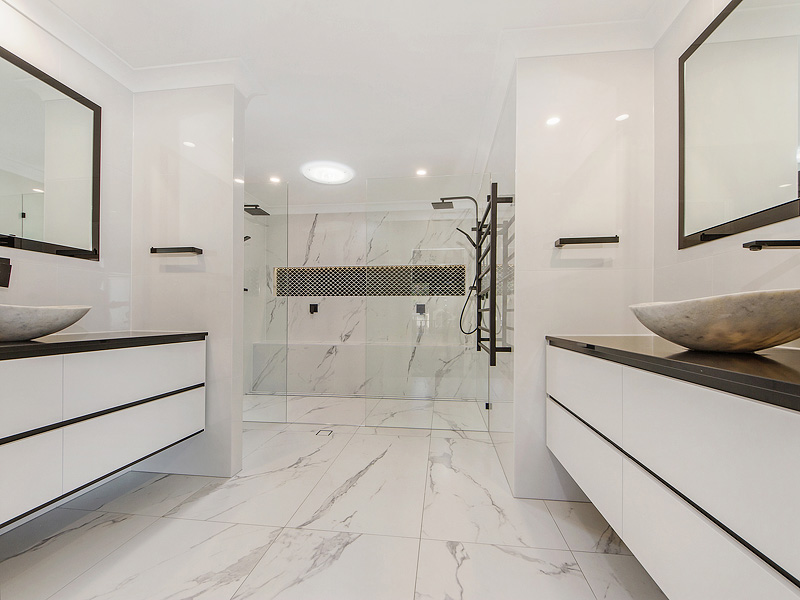 There are several factors to consider when planning a kitchen renovation.
It is one of the most used rooms in your home and functionality is very important, particularly if you take your cooking and entertaining seriously.
What size is your kitchen renovation?
The amount of space you will need for your kitchen extension will depend on how you plan to use it, so this is the most logical starting point.
As a rule, the kitchen/dining space is the heart of the family home and the room we spend the most time in, cooking, eating, entertaining, working and relaxing. An open-plan (or semi-open plan) space is often the best and most fashionable way to model your new kitchen.
The key to creating the perfect open-plan kitchen is getting the space and the layout right first, choosing the cabinetry, design details, and colour selections later. Think about these things to help make your decision:
Will your kitchen be purely for preparing meals, or do you want dining space too?
Do you want to be visible when cooking, or tucked around a corner?
Will you entertain in the kitchen, or will it be only used for informal dining?
Will you want some living space open to the kitchen?
Do you need a separate butler's pantry, storage etc from the kitchen?
Location of the kitchen
Your kitchen extension could be located at the rear or side of your home to gain extra space; in a terraced house, a side return extension might be all you need to be able to create the kitchen of your dreams.
Before you undertake any home renovation or extension it is important to have all the relevant council approvals/permits before you begin to avoid slowing down the process later.
How will your home extension impact the garden area?
Extending to the rear of your property? No extension should overly compromise the garden, so try to strike a balance between creating a workable space indoors and retaining as much outdoor space as possible. A good architect can help and advise you on this, it's also a great idea to view properties with extensions to see what you like and what you don't.
How will you access your kitchen?
If you want access to the garden and privacy, the kitchen is most likely to be at the rear or side of the house. If possible, it should be accessible from your main hallway and not through another room. Ideally, this transition should be as seamless as possible, something which can be achieved by good layout planning, and matching interior detailing and materials, including flooring and skirting boards, for example.
You may be able to achieve the best space possible by remodelling the existing interior layout, perhaps removing internal walls to link two rooms together, or by linking and converting the garage.