Owner builder vs using a professional builder
Deciding to build a new home or embarking on a significant home renovation is an exciting time but one which accompanies a lot of decision making. For some, one of the first decisions they encounter is whether to take the steps to become an owner builder or to enlist the services of a professional builder. 

Maybe you're a dab hand with the tools or you're keen to keep building costs down as much as possible by doing some of the work and project management yourself. Whatever the reason, it's important to consider all aspects of this option to ensure you are well prepared and have a realistic idea of what becoming an owner builder involves.
Owner builder requirements
Owner builders don't necessarily do all the work themselves but they are responsible for overseeing and managing the complete building or renovation project on their land. 
Owner builders are required to:
Cover all insurances
Ensure all work is compliant with the relevant codes
Comply with all building inspection requirements
Comply with relevant technical building codes
Ensure all tradespeople and sub-contractors are licensed and insured
Ensure work is being carried out to the required standard
Gain an Owner builder permit which usually requires carrying out an approved course
Provide the project management/supervision skills and the time to commit to the organisation of a big project. Building a home or supervising an extensive renovation project can be very time consuming
Take responsibility for the safety and security of the building site
Have a good understanding of the building industry
Be responsible for the building permits, town planning permits, build over permits, and council approvals
Rectify any work which does not meet inspection standards or is defective
Ensure site and worker OHS requirements and safe work practices are met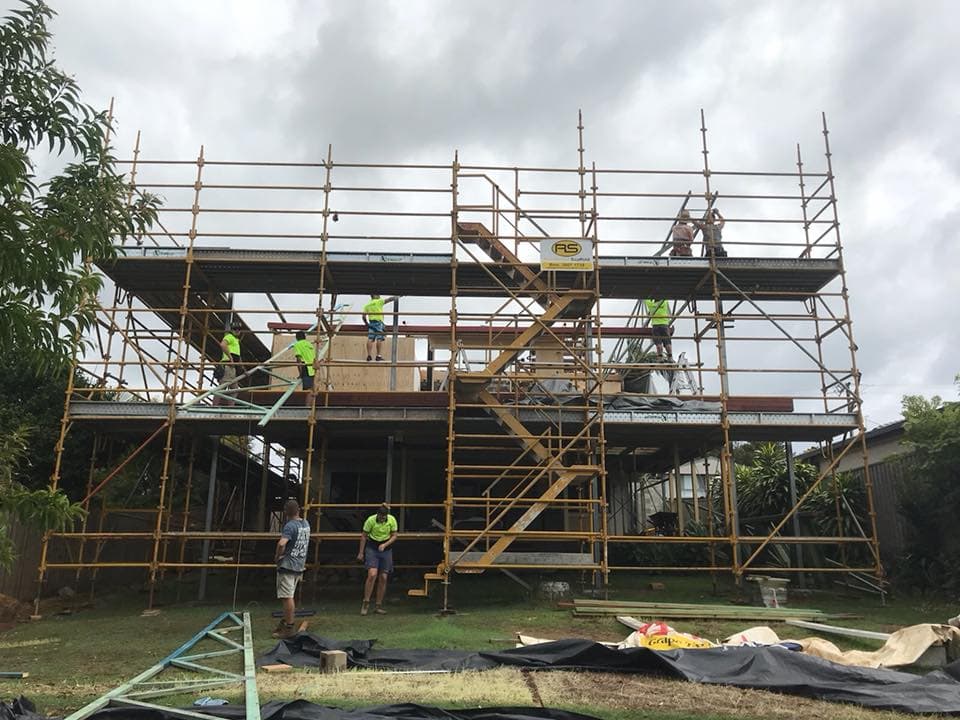 Other points to consider include:
Owner builders are not only responsible for the building while the project is being carried out but also for up to 6 ½ years after project completion.
Some banks are hesitant to lend to owner builders, especially those with little to no experience. This could be a very important factor when considering your finance options.* 
As an owner builder you're limited to one project every 6 years.
Home builders can't access Home Warranty insurance cover. Home Warranty insurance provides protection for the homeowner in the event a contractor fails to complete work, the work is defective and they don't fix it, or the building suffers from subsidence.
What work can you do as an owner builder in Queensland?
As a holder of an Owner Builder Permit in Queensland you can carry out projects such as:
Build a new house
Renovate, alter, or extend an existing home
Build a garage, carport, or residential shed
Build a swimming pool for residential use
Build a pergola or entertainment area for residential use
What you can't do as an owner builder in QLD
Unless you hold the relevant licence in addition to an Owner Builder Permit in Queensland you are not permitted to do:
Plumbing, draining gasfitting or pest control work
Fire protection work in excess of $1,100 work
Mechanical services
Building of commercial or industrial buildings
Building or renovating multiple dwellings - e.g townhouses, duplexes, apartment blocks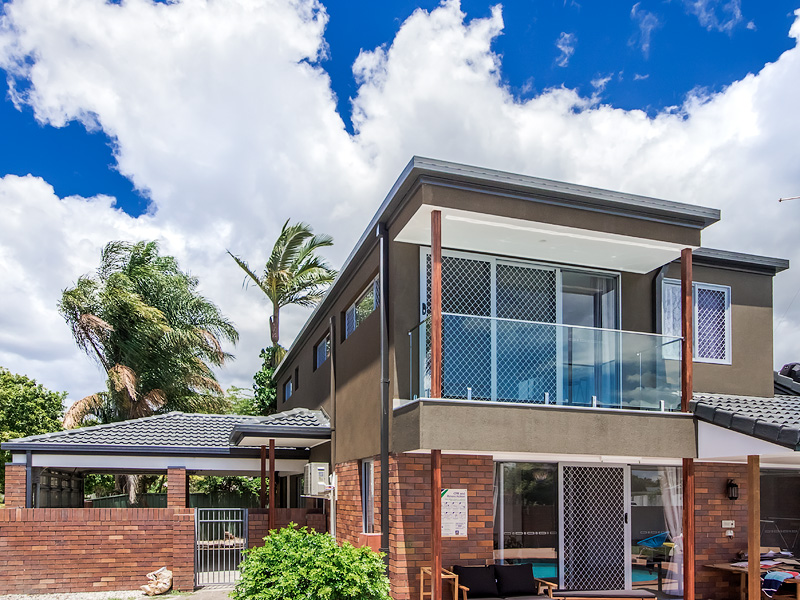 Advantages of using a professional builder
Using a professional builder might cost a bit more but there are so many benefits which provide extra value.
A professional builder is covered by all the necessary insurances including public liability and professional indemnity which means you have a safeguard against anything going wrong during or after the building process
Using a builder allows you to access Home Warranty Insurance cover which offers added protection
Most builders will have years of experience with the relevant local, state, and Australian building codes, standards and regulations. They'll know what needs to be done when to ensure your project adheres to all requirements
Your builder will ensure all permits are completed and all approvals met
The builder will ensure the coordination of all trades is streamlined to keep to project timelines
Often builders will have an established team of trusted trade professionals who they know offer great attention to detail and quality workmanship ensuring fewer issues and a high standard at the completion of the project
If you're planning a building project on the Gold Coast and you'd like more information on how a professional builder can ensure the success and smooth running of your project contact the experienced builders at Symcorp today.
*This information is of a general nature and not designed to replace professional financial advice.
References:

https://www.domain.com.au/advice/ownerbuilders-cut-costs-by-a-third-but-its-not-for-everyone-20180131-h0r97h/
https://www.qbcc.qld.gov.au/home-building-owners/owner-building/about-owner-building
https://www.qbcc.qld.gov.au/home-building-owners/owner-building/apply-owner-builder-permit