Kitchen didn't quite cut it this holidays
Updated:
November 7, 2023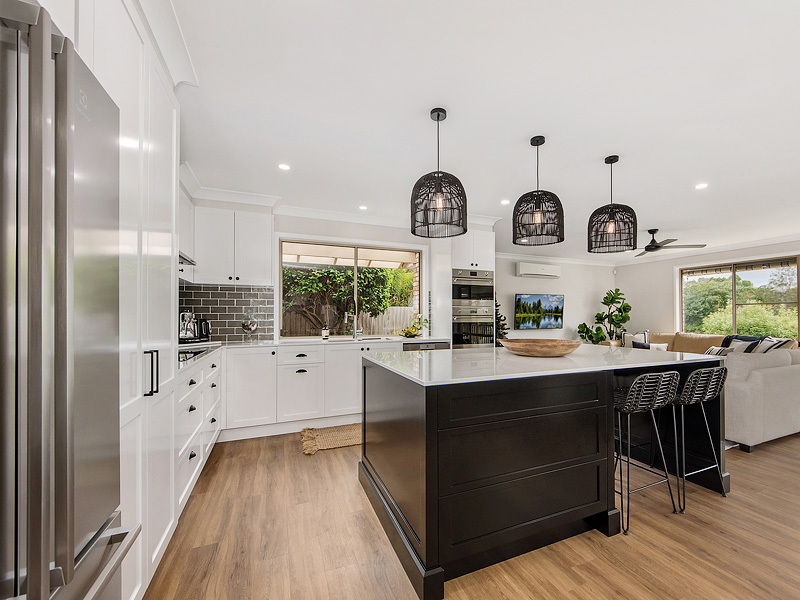 During the past few weeks, you may have been lucky enough to gather around different types of kitchens with your friends and family to celebrate the year that was... and now you have a bad case of kitchen envy. You keep on dreaming of those granite countertops that looked amazing at Aunt Jenny's place, wondering if they will fit in your kitchen.
Your new kitchen doesn't have to be a dream, Symcorp we are here to help with your post-holiday kitchen envy. Our experienced kitchen renovation team can take care of everything from the beginning to the end, so next year you will be the envy of all.
Points to consider with your kitchen renovation
There are several things you will need to consider before taking the plunge to update your kitchen:
Why are you wanting a change?
Is it because the kitchen is just not meeting your growing family's needs.
Do you need more storage?
Do you want a bigger benchtop space to work?
Are you sick of making do with your '80s style kitchen and deserve a change?
Are you thinking of selling and want to increase the value of your home?
Whatever the reason, you need to identify the motivation so you can work out how you want your new kitchen to function and look.
Renovate, re-model or re-face?
The reason why you are considering a kitchen renovation will help to determine if you need to do a full renovation, a partial remodel, or opt to re-face your kitchen.
If you are staying in the home and your old kitchen doesn't have the storage or functionality that you need then an upgrade to completely create a new kitchen may be the best option for you.
Kitchen renovation budget
Let's talk budgets. You're probably wondering how much a new kitchen will cost? The price of your kitchen renovation will depend on many factors such as:
The size
Whether you move plumbing and electrical systems - ie, moving the kitchen sink from one wall to the island bench can add significantly to expenses.
Type of materials - choosing an entry-level laminate benchtop rather than granite can reduce the overall cost
Changing the layout - major changes to the layout of the kitchen can increase the budget.
There is so much more to planning and designing a new kitchen than just selecting floors and counters, and this is where Symcorp makes the difference. Every remodel is based on a strict budget. We'll make sure you achieve the look and style you want while staying on budget, by assisting you to select the right materials for your kitchen renovation & extensions.
The kitchen is the heart of your home and we understand the importance of getting it right so contact Symcorp at 07 5594 1768 or fill out the kitchen renovation quote request form today.