Kitchen Trends in 2019
Updated:
November 7, 2023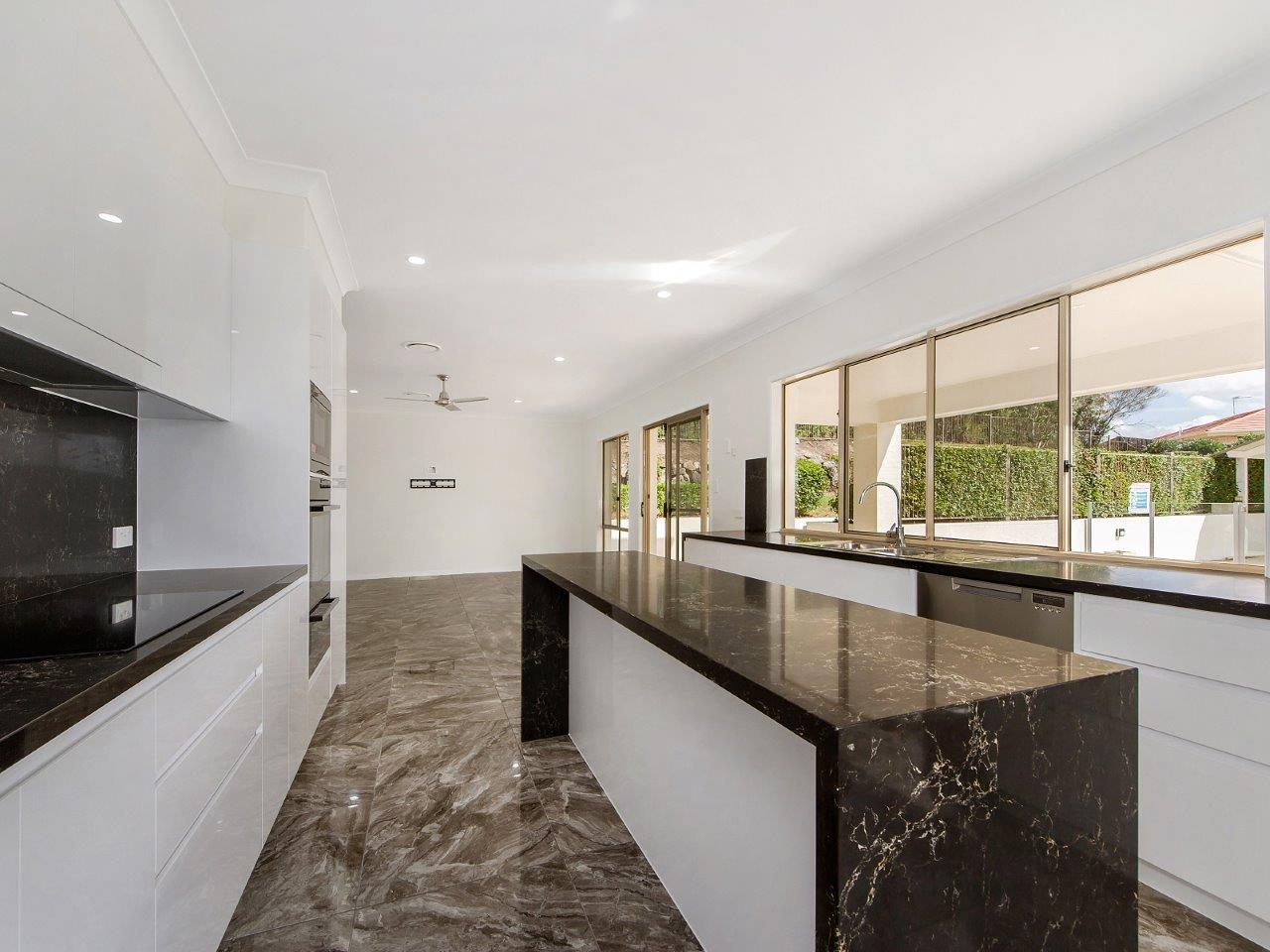 Dark cabinets are back in style
White kitchens have been a long time favourite in kitchen design and work in almost any kind of kitchen style. That said, we are starting to see dark cabinets making a comeback, creating a dramatic statement in the kitchen.
Some kitchen renovation ideas to freshen up the all-white kitchen are using different paint colours or wood panels on your island bench. Mixing up the cabinetry finishes creates a focus accent piece and additional pops-of-colour add personality and brighten the room. The colours of choice seem to be varying shades of blue and green.
Another emerging trend making its way into the kitchens across the Gold Coast is the use of dark jewel tones: black, navy, emerald green, and plum. Dark cabinets paired with these rich shades create a dramatic and luxurious feel to the kitchen.
While dark kitchen cabinets can add an elegant and opulent atmosphere, the key is to not overpower the space by overdoing it. Too many dark colours can make the room feel small and dark. You can avoid this by choosing a lighter, contrasting paint colour if you have selected dark cabinetry. Also always ensure your kitchen has great lighting to avoid unusable dark areas.
Smart kitchens
Technology has hit kitchens in full force and not just in the way of fancy appliances. These days, your kitchen can have technology integrated into almost every function and appliance, from the taps to the fridge and the lighting. We call this a smart kitchen.
Smart kitchens are an ever-evolving element of interior design. It is becoming more and more common for new kitchens to be built using smart technology. Older kitchens can be upgraded to incorporate smart features by adding things like sensors, smart gadgets, and other devices.
Some simple upgrade options include motion sensor kitchen taps which can sense the presence of hands underneath and turn on and off automatically. Refrigerators that alert you when your grocery items are running low or a coffee maker you can program to have your coffee made when you wake up. There are also updates for your lighting - smart lights which allow you to control all the lights from your smartphone, tablet or smart speakers such as the Google Home or Amazon Alexa.
Technology integrated kitchens are becoming sort after as homeowners experiment with new smart technologies. The Smart Kitchen is one of the biggest trends we are seeing going into 2019.