Matt Black Tapware Home Renovation Trends
Updated:
November 7, 2023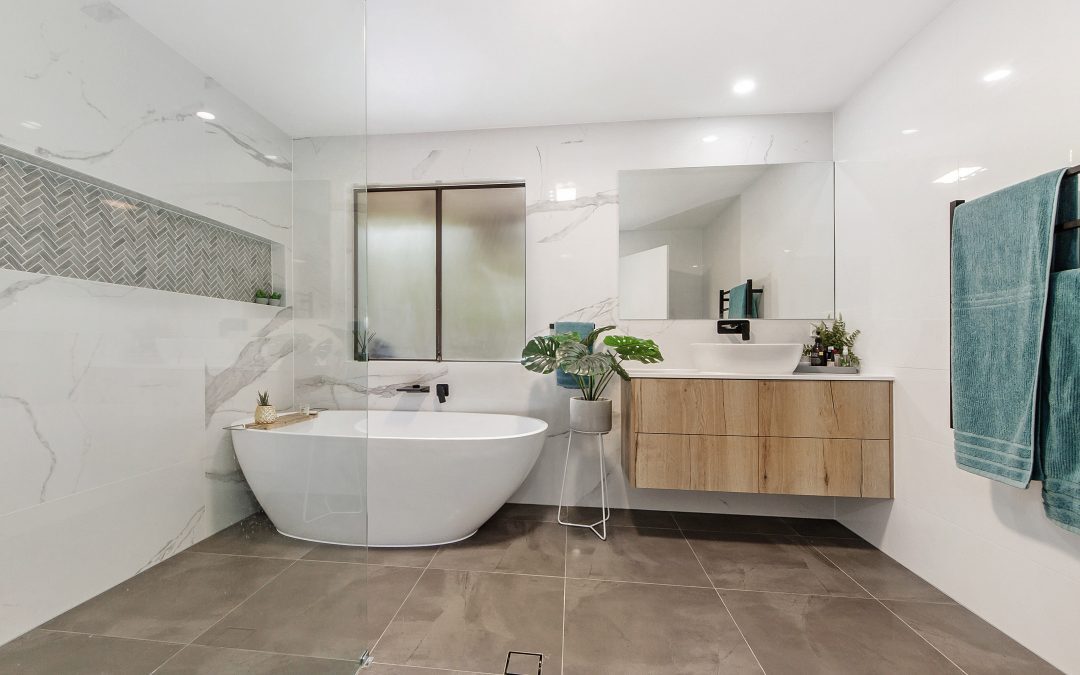 The love for black tapware is sticking around and is becoming a favourite choice for bathroom and kitchen renovations. This tapware finish is proving to be as popular as the classic chrome or stainless steel tapware that has been the go-to tapware option over the years. Like most fixture options black tapware has its pros and cons to consider before deciding on this style for your kitchen or bathroom. What often looks great at the beginning of the installation, doesn't always hold its look or appeal after a few years.
Pros of matt black tapware
Because we have become so accustomed to seeing chrome or metallic finishes for tapware, black tapware is so striking because it feels so modern and sleeker in style. Black tapware offers a modern/industrial feel to bathrooms and kitchens. It instantly elevates a kitchen or bathroom, adding a wow factor.
This darker style of fitting is extremely versatile and blends with most bathroom and kitchen colour palettes. The design and colours chosen for kitchens and bathrooms generally work within a neutral colour palette to ensure the maximum longevity of the style and design. Neutral colours pair well with black tapware. Black can be used to contrast or match neutral colour schemes. Black tapware will be the stand out feature in your kitchen and/or bathroom.
The other big trend in kitchens and bathrooms is the use of natural materials e.g stone and timber. These materials pair beautifully with black tapware, creating an overall industrial feel in your chosen space.
Unlike some tapware finishes – like bright colours or specific metallic finishes, black tapware is easy to source. Because of its popularity, it's easy to order or purchase from most plumbing stores.
Black tapware can suit most interior styles. Mostly used in modern and industrial spaces, It has also been successfully used in country or heritage style spaces. It all depends on the shape of the tapware you choose.
Unlike chrome and stainless steel, the black tapware won't show up every single fingerprint. Most black tapware is manufactured with an electroplated finish for durability and resistance to marks and scratches.
Cons of black tapware
Despite this electroplated finish, black tapware can still show wear and tear if not cared for properly.
Doesn't matter what the finish on your black tapware it will usually fade over time. One of the best ways to prevent your black tapware from fading is to wipe the taps with a washer or microfiber cloth after every wash. This can be time-consuming but guarantees to prolong matt the look of your black tapware.
The black coasting is easily scratched from simple plumbing tools used during installation. Your plumber will need to take care when installing the black tapware to avoid dents or scratches from multi-grips or footprints. A cloth should be wrapped around the mixer to ensure the teeth from the tools don't scratch the tap's surface.
Matt black tapware should not be cleaned using harsh chemicals or wax-based cleaners.
The big rule of thumb here is don't use ANY cleaners on your black taps. Especially on matt black tapware. Use mild soapy water to clean and dry the tapware well so the water doesn't leave stains on the outer finish.