Renovating Your Kitchen On A Budget
Updated:
November 7, 2023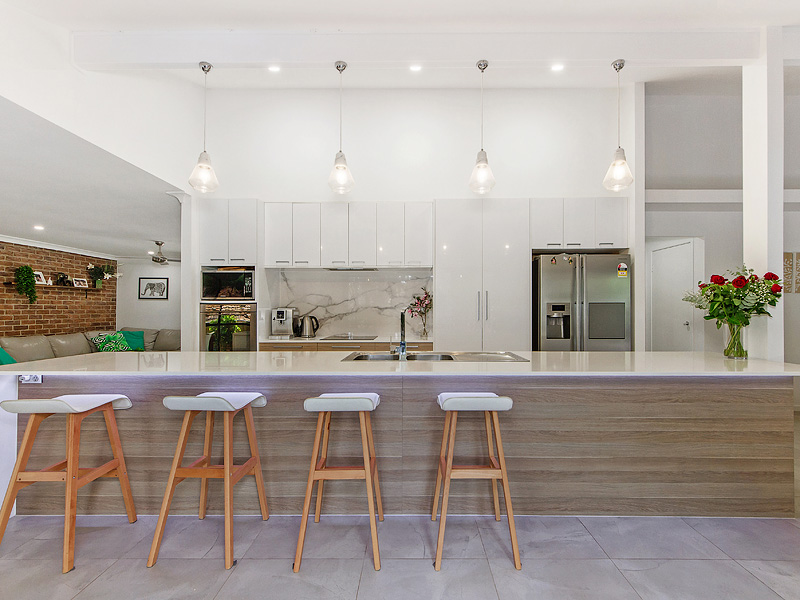 Is your kitchen in need of a facelift but you're lacking the budget for a full kitchen renovation overhaul?
Kitchen cabinet refacing
You may want to consider kitchen cupboard refacing.
For roughly 2/3 of the cost of a full kitchen refit, we can update your kitchen by replacing the doors, front panels, and benchtops making your kitchen look brand new again.
Kitchen cabinets are probably the most prominent fixture determining how your kitchen looks and feels. When they start to look worn or outdated you don't need to rip everything out – think about refacing your existing cabinetry.
By choosing to reface instead of replacing tired kitchen cabinets you'll save money, time, and the environment. When refacing kitchen cabinets, upper and lower cabinet boxes stay in place rather than being dumped in a landfill. The cabinet doors and drawer fronts are removed and replaced with wood, laminate, or rigid Thermo foil (RTF) versions with a huge variety of styles, colour options, and finishes available.
Before the new facings are installed, the cabinet box exposed areas are covered with wood or synthetic veneers that match the door finish you've selected.
Reface or replace the kitchen cabinets?
Not sure if you should replace or reface? If you are happy with the current layout and the cabinets are structurally sound then refacing is a fantastic budget-friendly option.
If you are considering putting your home on the market but need a freshen up that's not going to blow the budget, refacing is definitely the way to go.