Top Bathoom Tile Trends of 2018
Updated:
November 7, 2023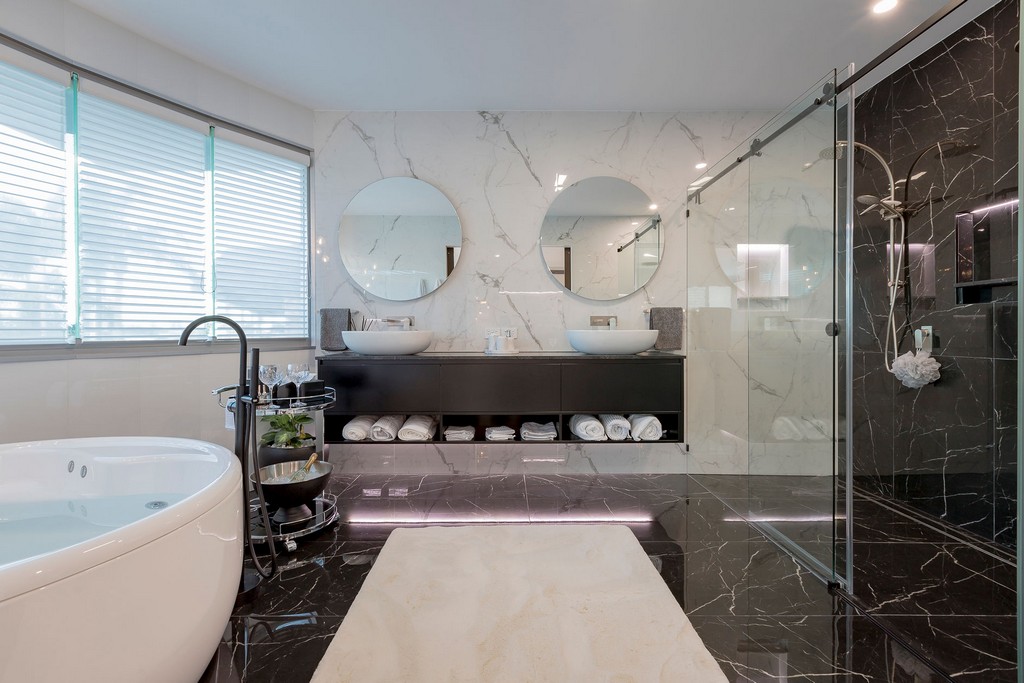 Re-tiling in your bathroom floor or walls can make a big statement and can also be one of the most cost-effective renovation projects you can carry out in your home. There is such a wide range of tile colours, shapes, and finishes available which can be daunting when choosing the right look for your home. We have coved the top trends in tiling for 2018 as well as some guidelines for using each style:
Herringbone tiles
Last year the metro tile was huge and we were seeing it used everywhere. This popular style has evolved, with a new way to display them - the herringbone tile. Now a huge trend in itself, the herringbone tile is one of the most popular trends for 2018 and is perfect for either walls or flooring.
Offering the same feel and design as classic parquet flooring, this eye-catching design can be used in your bathroom with plain or patterned tiles, or if you are really looking to make a statement, you might consider mixing shades for that wow factor
The perfect way to inject instant sophistication into the room, herringbone tiles are the new tile pattern for 2018.
Blues Baby
A longtime favourite colour for bathrooms, blue had slipped off the radar over the last few years but 2018 has seen it making a comeback. Indigo is the shade to watch with azure and turquoise shades also big favourites.
Blue has a fresh feel making it a perfect choice for a bathroom and we are seeing the shade paired with sophisticated elements to elevate the look and add a stylish edge. Think indigo blue walls with bright brass tapware and fixtures or vibrant turquoise tiles in eye-catching patterns with Moroccan inspired design.
Statement tile flooring
Flooring is a design element that is often overlooked but is just as important as your tiles and tapware. Choosing the perfect flooring for your bathroom can be just as much of a minefield as choosing the wall tiling. Luckily, your floor space is usually a lot smaller than wall space which makes replacing floor tiles far easier than wall tiles.
This means that it could potentially be more cost-efficient to choose a bolder design for your flooring and choose something more classic for your walls. Statement flooring is one of the big tiling trends to watch out for and we predict it will still be making a bold impact for a while yet.
Bold floor tiles are an excellent complement to plain white or neutral wall tiles and can transform the room instantly.