What is the is best decking choice for your home?
Updated:
November 7, 2023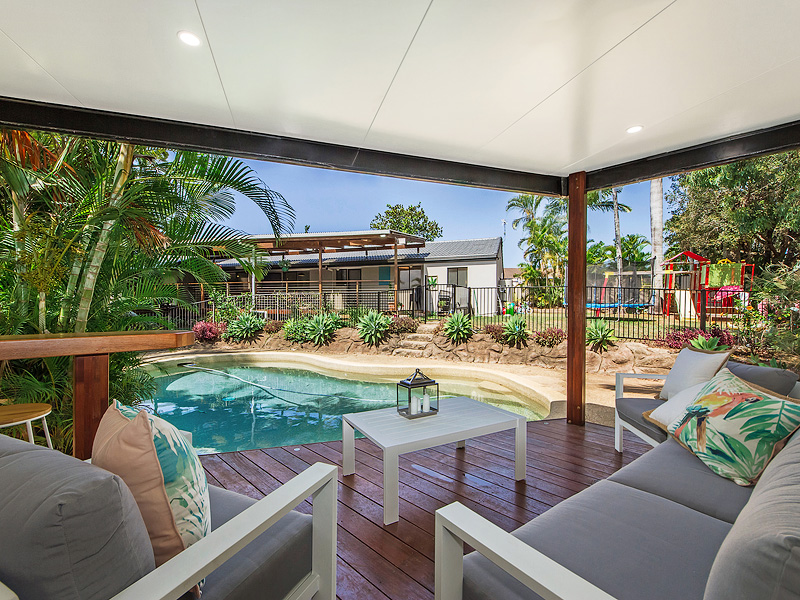 Deciding which style of decking will work best in your home will ensure you get the style you love, with the maintenance you're prepared to do.
Where will your deck be located?
It's important the material you choose to build your deck can withstand your climate conditions. For example, the amount of sun or shade your deck receives will determine whether the colour will fade quickly.
How much maintenance are you willing to do?
Whatever the material you choose, your decking is going to need regular maintenance (most likely annually) to keep it looking Schmick. Keep in mind that some decks are quicker and easier to maintain than others.
What's your budget – how much are you willing to spend?
Decking materials vary in price, from more expensive hardwoods to low-cost treated pine. The good news is there's a material to suit every budget.
Decking material of choice
We've put together a comprehensive list of popular decking choices:
Hardwood decking
Hardwoods are an excellent option for Australian decks. They are extremely hardwearing, highly resilient, and look, feel and smell amazing. Popular hardwood choices include Jarrah, Spotted Gum, and Merbau, which is the most common timber decking in Australia.
The appearance of hardwood decking
Hardwoods lend itself to a stylish look that will enhance any outdoor space. The warm red-brown tones of Merbau or rich brown Jarrah warm up the space and create a cosy feel to your outdoor area. When cared for and maintained properly they will still look amazing for many years to come.
Installation
Because they are so heavy, installing hardwood decks can be quite tricky and harder to drill and nail into place. If you are willing to take the time and put in the extra work it's an investment that will pay off in the long run.
Hardwood decking maintenance
When not properly maintained hardwood decks can show weathering and can even rot in our harsh Aussie climate. Maintaining your deck with a suitable timber finish or decking oil every year will make sure the hardwood deck will last.
Cost of hardwood decking
Hardwood decking is a mid-range option, generally cheaper than composite decking but more expensive than treated pine and better quality.
Treated pine decking
One of the most commonly used timbers in and around Aussie homes, treated pine is a versatile and well-priced decking choice. Treated pine is Radiata Pine that's been pressure-treated to withstand decay, fungi, and termites.
The appearance of treated pine decking
You won't get the wow-factor with the natural look of treated pine, however, you can stain or even paint treated pine to create a look you're after.
Installation
Treated pine is easy to work with, lightweight and versatile, making it a perfect D.I.Y decking choice.
Treated pine decking maintenance
Treated pine must be oiled annually to maintain the appearance and protect the timber.
Cost of pine decking
Treated pine is one of the cheaper decking options, which makes it perfect for larger decks and smaller budgets.
Composite decking
Composite decking is made from a mix of wood fibres and recycled plastic and is a fantastic choice for those that want an environmentally friendly alternative to timber. Some of the more popular brands include Ekodeck and Modwood. Composite decking is extremely weather-resistant and was created especially to withstand our harsh Australian climate.
Appearance
Composite decking comes in various timber looks, so no matter what look you're going for there will be an option for you.
Composite decking installation
Composite decking can be installed as a D.I.Y. project but it can be heavy to handle, so get lots of hands on deck.
Maintenance of composite decking
Composite decking is incredibly durable and less likely to fade, warp, rot, or splinter than timber decks. It's also extremely low maintenance. No need for oiling or staining, simply wash it down with a composite deck cleaner.
Cost of composite decking
Composite decking is generally a more expensive option, however, the reduced maintenance requirements can make it a great choice for some homeowners.
Modular decking
Modular decking is real timber boards prefabricated into panels, making installation fast and simple.
The appearance of modular decking
Because modular decking is made of real wood, you can choose from several different timber options.
Modular decking installation
Modular decking is incredibly easy to install on any surface including uneven surfaces. It comes in a kit that includes pre-assembled frames and decking board panels that are attached together, excellent if you wish to D.I.Y.
Maintenance
Hardwood modular decking is extremely durable. Keep in mind that just like standard hardwood decking, you still need to maintain it by oiling the decking boards every year.
Cost
Because it is prefabricated, modular decking is generally more expensive.