Professional decks, patios and pergolas
Symcorp's experienced Gold Coast builders offer top-quality, functional, and stylish decks, outdoor rooms, pergolas, patios , and pool decking across the coast, Tweed Heads, Northern NSW, and Brisbane's southern suburbs. Our team can take care of all aspects of your deck build, from designs to timber selection, through to construction by our professional carpentry team .
Include a stylish deck with your full home renovation or extension by contacting Symcorp Builders today.
Versatile deck solutions
Among the biggest trends in home design and home improvement, Gold Coast residents are eagerly embracing the concept of indoor/outdoor living by adding, extending or improving upon decks and patios. In this same vein, people are giving existing decks and patios, as well as gardens, pool areas, and dining patios a major upgrade with the addition of beautiful pergolas. After all, the character and comfort of your home are far from limited to the exterior walls of the house proper.
A house never looks truly finished until you've made the outdoors as inviting and comfortable as the inside, and with so many options for materials and designs available, more and more homeowners are finding creative ways to make the most of their open-air spaces.
Decks and pergolas are among our most common requests, and we'd love the chance to provide you with a free consultation and quote for the deck and/or pergola you're considering adding to your home.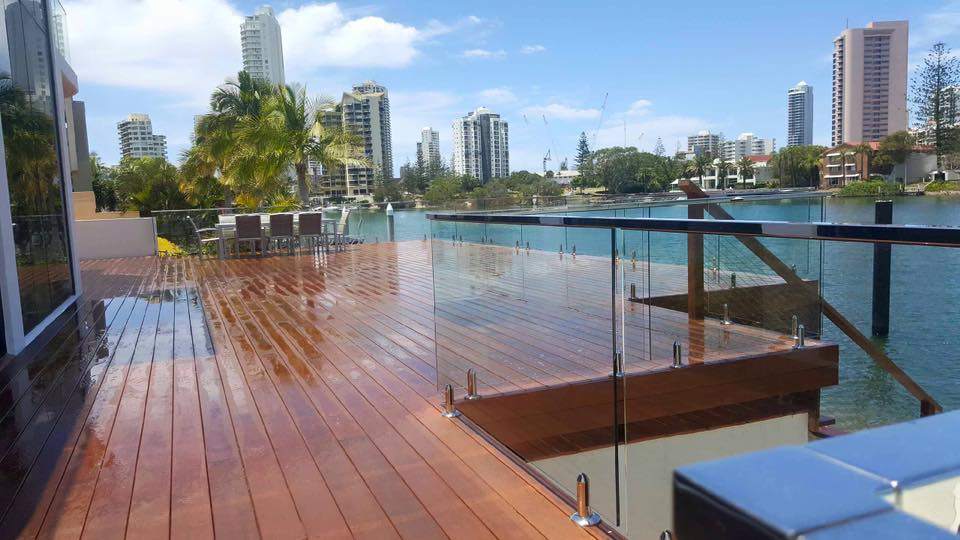 Symcorp: expert Gold Coast deck builder
There was a time when decks were almost an afterthought. Today, they are well used outdoor living spaces. In fact, one of the biggest trends in home renovations today is the addition or renovation of decks, creating new spaces to visit with neighbours, serve meals, or just read a good book while enjoying the beautiful South East Queensland climate.
A few building projects we're regularly asked to carry out include:
Front/back/side/courtyard decks - As long as it meets with local building codes, a deck can be added just about anywhere you like. If you have a good view, why not build a new deck to enjoy it? After considering their options, many homeowners choose to add a wraparound deck that can be accessed from several points in the house.
Pool decks - A backyard pool without attractive decking limits your ability to enjoy it to its fullest. A great pool deck creates a wonderful space for poolside entertaining, dining, sunbathing, and more. It can also add value to your home, making your pool a showpiece that draws in potential home buyers.
Freestanding decks/patios - Freestanding patios are popular for a number of reasons. For one, they create a great, above-ground space that's perfect for a dining table, built-in benches, hot tubs and more. For some homeowners, it's also a great way to enjoy their property while cutting back on lawn maintenance.
Does your deck need a bit of TLC? Take a look at our helpful tips to get your deck looking great again Fall in love with your deck again
Custom deck designs
Gone are the days when decks were tacked-on structures with barely enough space to sit and enjoy a cool glass of wine on a warm evening. Today's decks are not only bigger, they usually represent a larger investment as homeowners want the deck to be a popular gathering space for guests and even a selling point should they ever decide to move.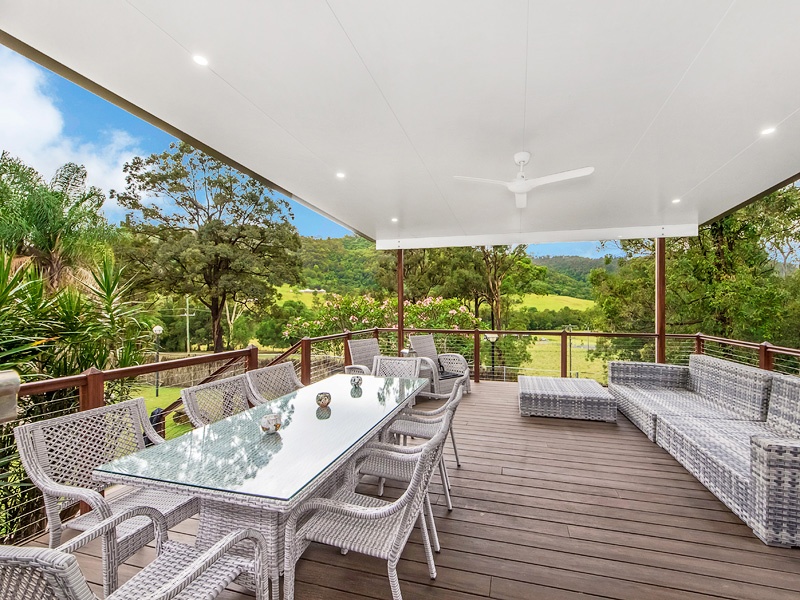 If you have space, a deck can be added almost anywhere. Back decks are popular for private enjoyment, while front decks offer a chance to relax at the end of a long day. We can add second-floor decks that wrap around part of the house, creating an outdoor extension of a master suite, or connecting two rooms from the outside.
Beautiful pool decking in Gold Coast is another popular upgrade, replacing a plain concrete pool surround with wooden decking that frames your pool handsomely (and is easier on bare feet).
Still another popular idea that's really caught on in recent years is the freestanding deck, a great spot separate from the house that provides an outdoor living space and is great for entertaining, and we can even build a walkway from your home, pool or anywhere else to the freestanding deck so it can feel attached but separate at the same time.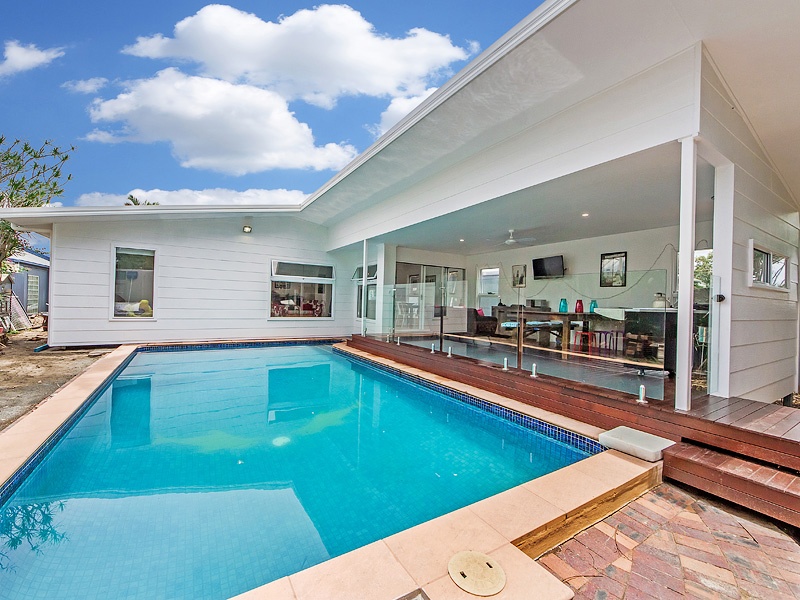 Ideas and designs for new or replacement decks are limitless, especially as some homeowners feel freer to experiment with different looks outdoors. Do you want something traditional or more modern? Rustic or formal? Perhaps a Mediterranean look is what you want to achieve, or a multi-level deck with space for a spa, barbecue or raised flower beds. No matter what your tastes, we can construct exactly the style of deck you want for your home. We can even craft custom built-in chairs, benches, tables and other outdoor furniture which becomes a natural extension of your deck.
You'll have a lot of choices to make when it comes to materials, from the type of railing you want to the style of stairs where applicable. Prices can vary considerably depending on a number of factors, and we can help you explore designs that best fit both your budget and the look/functionality you're after.
Decking options
We work with all types of wood materials, including different options in timber, hardwood, and Merbau, a type of imported hardwood harvested from tropical forests that is popular for both decking and outdoor furniture. Other types of timber decking include ironbark, spotted gum, and treated pine. Options also include a new range of long-lasting, low maintenance composite decking.
Homeowners are also exploring a lot of new and interesting options for railings. Curved decks with curved rails to match makes for a fabulous entertaining space that doubles as a conversation piece thanks to the unique styling. The railings themselves can vary from the traditional with basic wooden slats - flat, curved or slanted - to more sophisticated wrought-iron balusters, or solid-wood half-walls and even glassed-in railings. Other decks, if close enough to the ground, require no railing at all, creating an even more spacious and open feel.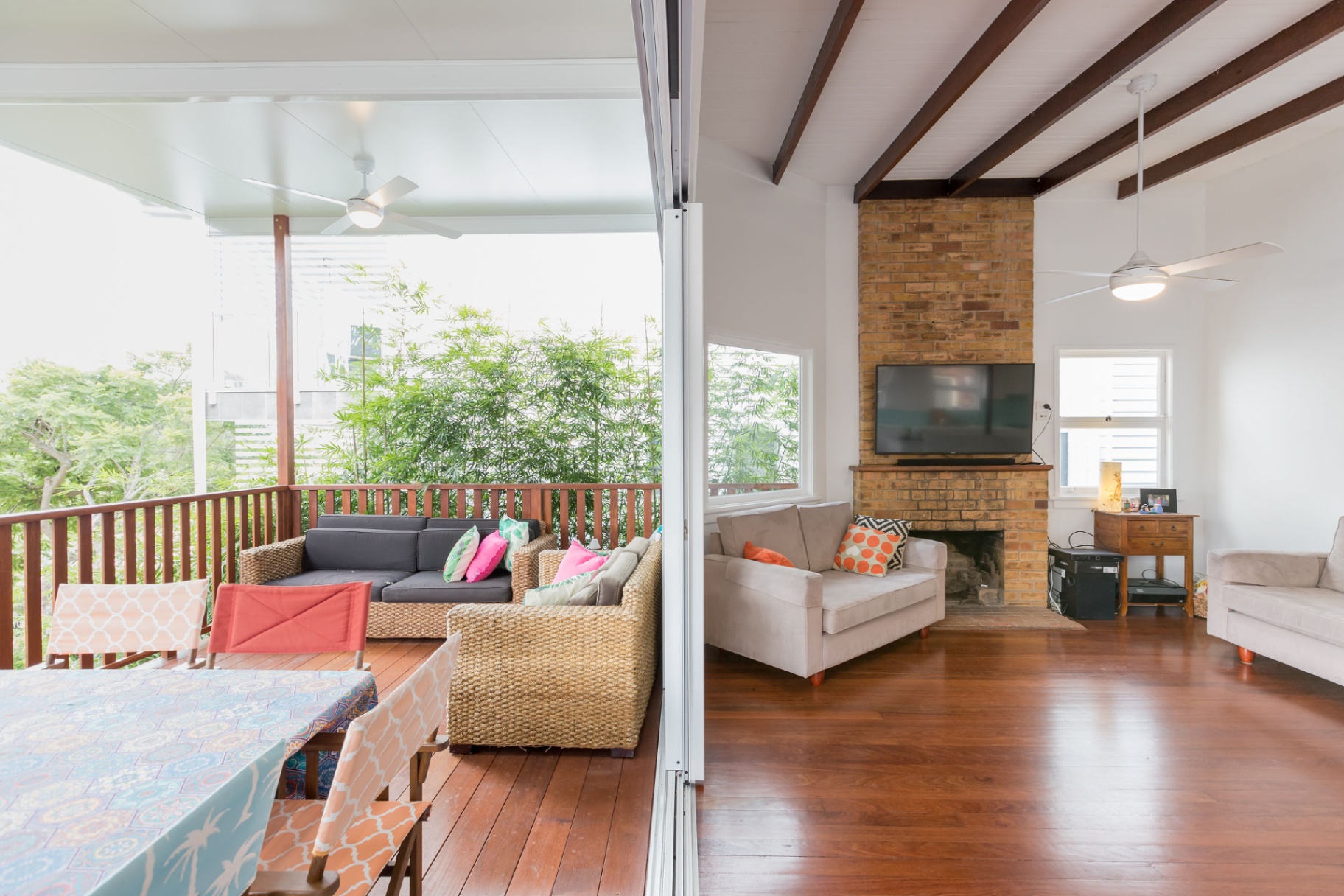 Of course, no matter how attractive the design or how high the quality of the materials you choose, and we don't recommend any materials we wouldn't use at our own homes, quality construction is still the most important element in building a deck that will look wonderful, add value to your home, and stand the test of time.
Our experience building decks throughout the Gold Coast area ensures that we will always do the job right the first time, deliver when promised and offer the best value when it comes to the cost of your new deck. We look forward to hearing your ideas.
Your local decking specialists
We have a lot of experience in helping clients find creative ways to use these outdoor spaces. Many homeowners are adding or expanding decks to create outdoor connections between different rooms or areas of the home, while others are setting them farther out to create new spaces, or 'outdoor rooms' that become private escapes from the home proper, a great place to host an intimate dinner or just to enjoy a nap or read a good book.
Along with helping to draft a plan, we will also help educate you from the outset about the pros and cons of different decking materials available and what might work best for your intended use and the budget you have in mind.
If you're looking for a trusted Gold Coast builder for your deck project contact the Symcorp Building Services team on 1300043012 or complete our deck enquiry form today.