Your trusted local Gold Coast home builders
Finding the perfect home builder on the Gold Coast who understands your dream home design goals, your budget and how to successfully work with both is not at hard as you might think. Symcorp are a team of experienced custom home builders who are dedicated to helping Aussie families create their dream home through high-quality workmanship, cost-effective building solutions and a stress free building experience. If you would like to speak to a friendly and experienced builder about starting your new home plans, contact us now.
Premium Gold Coast house builders
Beginning a big project like building a new home or renovating your existing house takes a lot of planning and organisation. There are literally hundreds of choices to make and building processes to navigate, and it can sometimes become a little (or a lot) overwhelming. This is why enlisting the services of a professional home builder who has extensive experience in the area you want to build is such a great idea.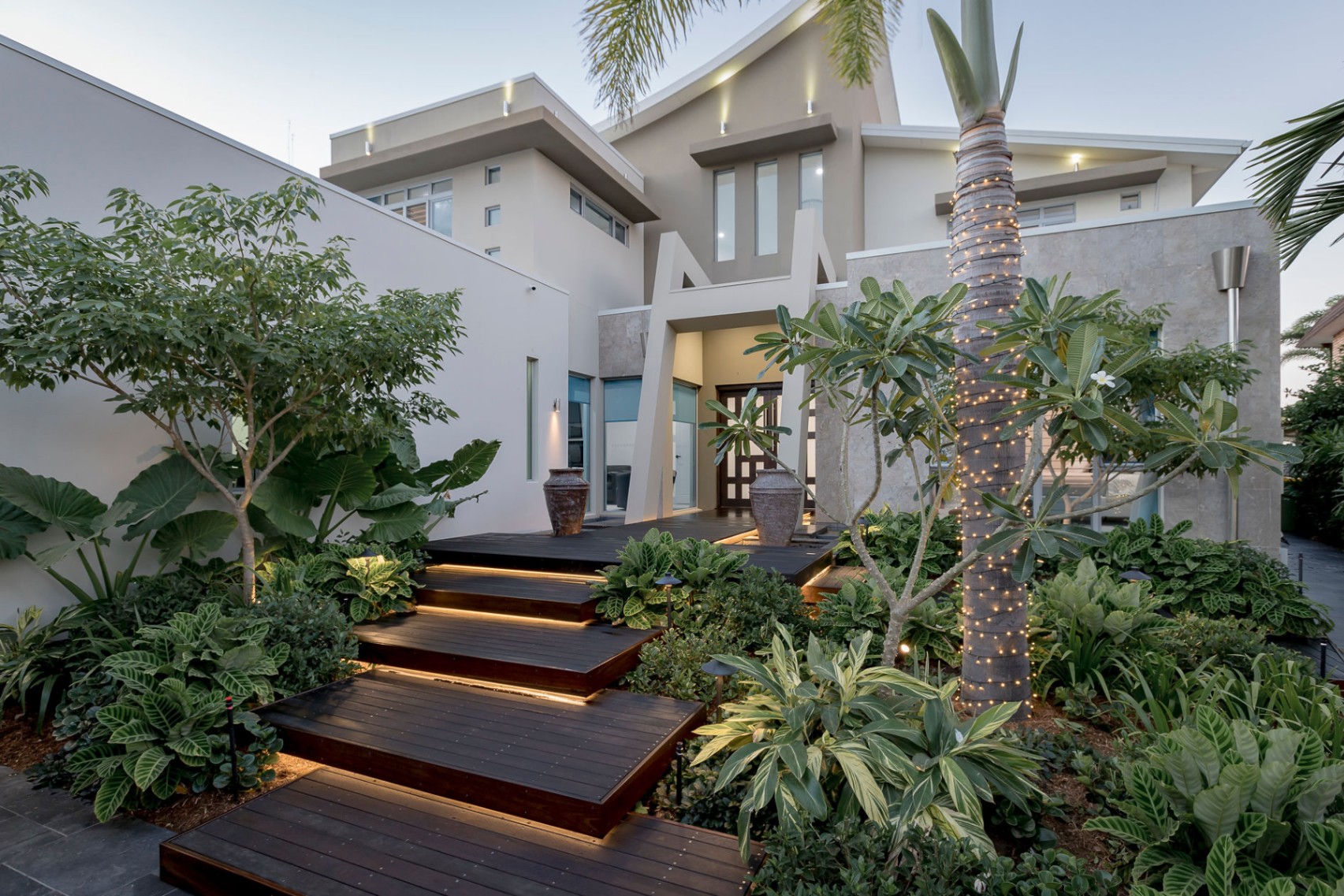 Symcorp home builders specialise in providing premium quality custom homes for clients across the Gold Coast and Tweed Coast. We offer bespoke house designs tailored to your block of land to highlight the beautiful natural features in your area, as well as incorporating all the characteristics that are important to you to have in your home.
Our highly specialised in-house design team will work with you to create the perfect home. We'll guide you through all the decisions which need to be made, step by step. We'll be there for the whole building journey from start to finish.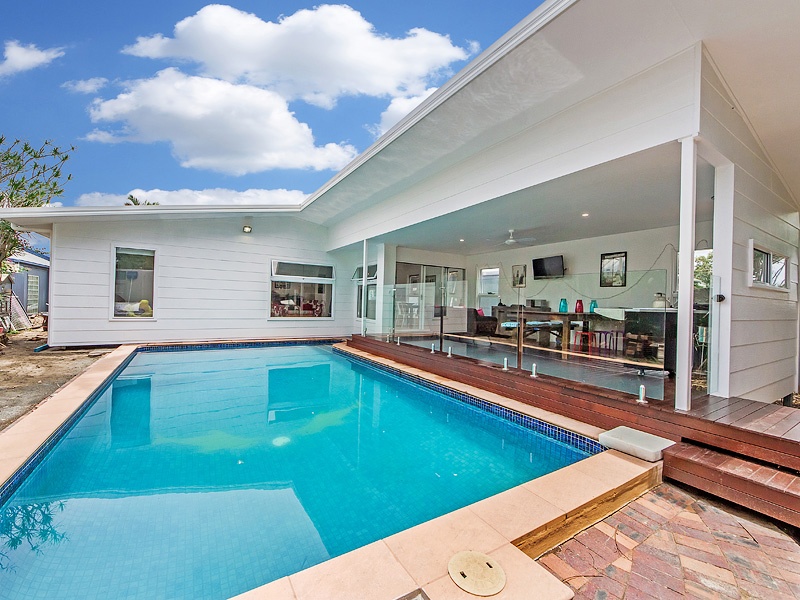 Our Gold Coast home builders take care of everything
When you choose Symcorp as your Gold Coast house builders, you can have peace of mind that everything will be taken care of to the highest industry standard. You'll receive top quality customer service and a premium result, no matter the job or the size. Part of our building services includes professional new home design and drafting services, where we work closely with a team of experienced design and drafting professionals to create the perfect home for you. This includes all the features you desire, ensuring the end result is everything you hoped for and more.
Some of the typical challenges of the building design and drafting stage that we can help you navigate through to successfully get your new house built include:
Size : What is the size (and square metres) required and how can they be fully utilised?
Functionality and style : Making your home functional but also a space that suits your personal taste and lifestyle.
Floorplan design : Often one of the more challenging aspects of new home design and drafting stage, as a floorplan is a two-dimensional drawing of your home which can be difficult to envisage 3D.
Give our team a call today to discuss all the above points and more.
We build homes of all styles across the Gold Coast
At Symcorp, we understand that everyone has differing needs when it comes to a new home. This can range from the colour of the roof to the number of bedrooms to the size of the yard - every person likes something different and, for our building team, that's perfectly alright. We know how important it is to build the home that you have planned and dreamed about, which is why we offer building services to suit everyone on the Gold Coast and across the Tweed Coast. Speak to us about your perfect home today - we can make it a reality!
What sets our Gold Coast house builders apart?
We're based right here on the Gold Coast and have been providing premium home building solutions in the area for years.
We offer a free no-obligation consultation and customised quote to suit your exact needs.
We'll provide you with a fixed price final contract, so you can be sure there won't be any surprise costs along the way.
We're passionate about providing top quality workmanship at every stage of the build, from the foundations to the finishing touches and everything in between.
Our design team, project managers and tradespeople are highly skilled and have an eye for detail, which means nothing gets missed.
We've refined our systems to provide customers with a professional, streamlined and enjoyable building experience.
All of our work including building new homes, renovations, extensions, granny flats and garage conversions comes with a 7 Year Structural Guarantee .

Professional home builders across the Gold Coast & Tweed
To get started on your Gold Coast or Tweed Heads home building project today, speak to the team at Symcorp Building Services at 1300043021 or complete our online home building consultation request. We can make all your dream home ideas come to life, so call now.