New Builds Gold Coast
Trusted New Home Builders Gold Coast
Take the guesswork out of your new home building project with Symcorp builders. With over 30 years of experience in the industry, we are specialists in providing bespoke custom home designs built to last.
At Symcorp, quality craftsmanship and innovation meets elegance and sustainability leading to unique homes. Our builders will tailor the home design to suit your lifestyle, taste and budget and deliver the project with finesse. Experience unrivalled customer experience and superb building process with us. Request a free consultation today.
Get Started on your Dream Home Project
Custom New Home Builds Gold Coast
Looking for a luxury home with high-end finish and bespoke fittings? Want to include an open plan or need something different? We understand one size doesn't fit all and your needs are unique. That's why our process is designed to understanding your vision and requirements to create a home of your dreams.
Our Home Building Process
Building a new home can be overwhelming with so many variables to consider. We have carried out so many building projects that we have managed to streamline the process to provide our clients with a smooth and relaxing construction journey. Our support team will be always available to answer any questions you may have and provide you with all the support you need.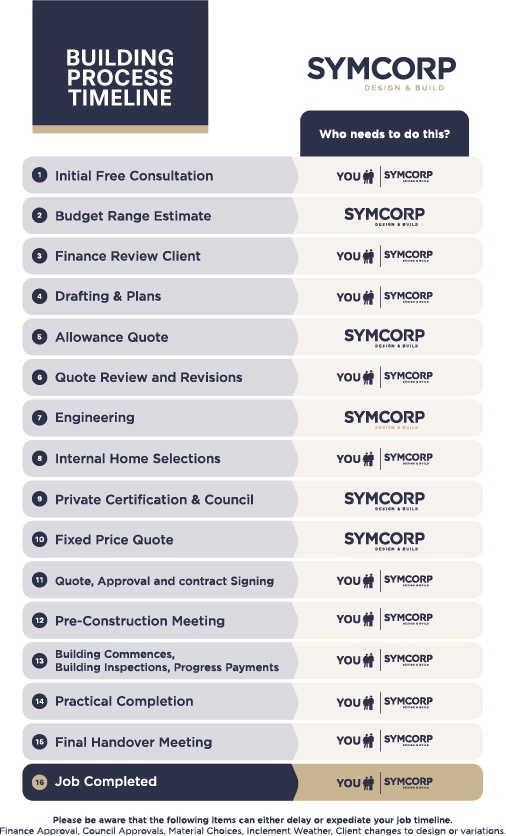 Your Trusted New Home Builders Gold Coast
Our expertise and sound industry knowledge means we can source the best materials, fittings for your home. Our team comprises of experienced tradespeople and industry professionals who are committed to delivering quality homes.
We offer a range of unique home styles including: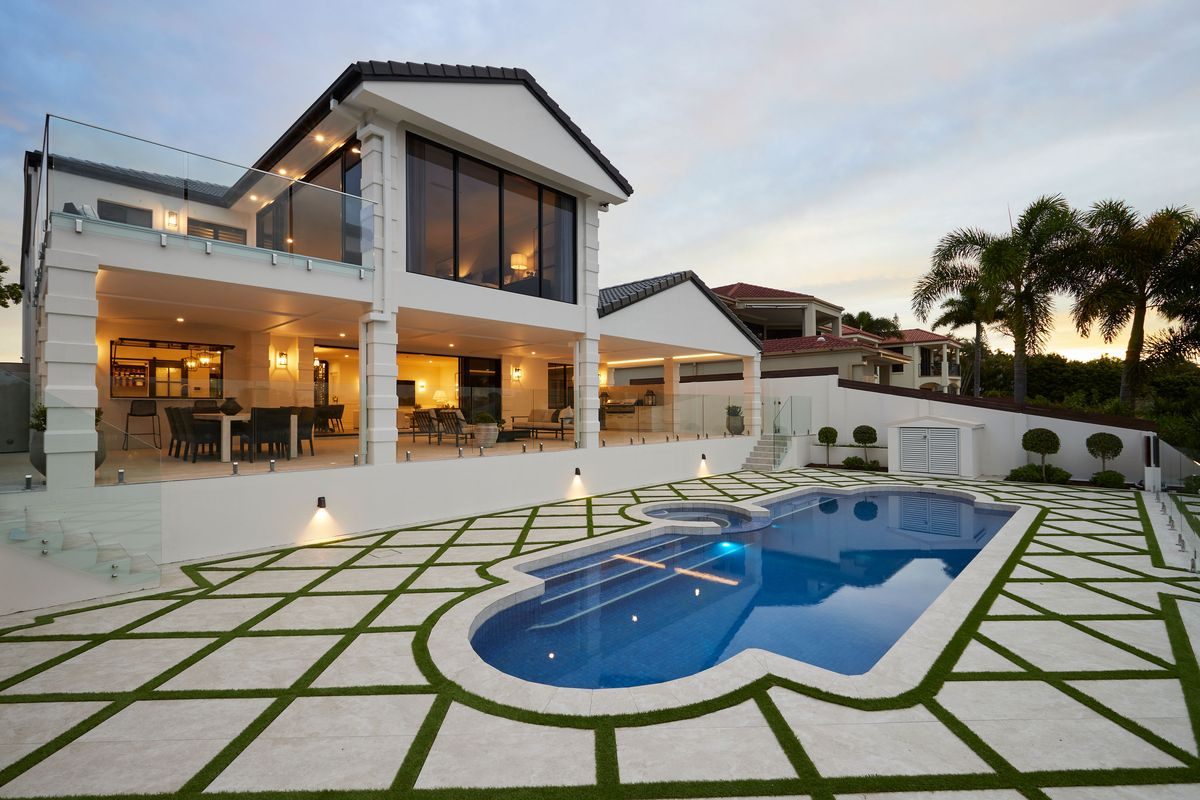 Why choose Symcorp for your New Home Build Project?
Every home we build is designed exclusively for the owners and customised to suit their requirements
We offer a free, no-obligation quote and consultation with our expert builders
We provide fixed price contracts, so you can rest assured that you won't get a bill shock or cost blowups on your project
All our work comes with a full 7 year structural guarantee
We are licensed with the Master Builders Queensland, Housing Industry Association, NSW government and QBCC
We have over 30 years of combined experience in the Gold Coast building industry
We are focussed on quality workmanship, cost-effective solutions and stress-free building services
We are a leading award winning builders in South-East Queensland

Your Trusted Local Builders Gold Coast
If you would like to organise a consultation with our team or need any further information, give us a call on 1300 043 012 or complete our online enquiry form .
What makes a good floor plan?
Owner builder vs using a professional builder
Builders Licence vs Trade Contractors Licence