Buoyant Gold Coast real estate market & how you can benefit from it
Updated:
November 7, 2023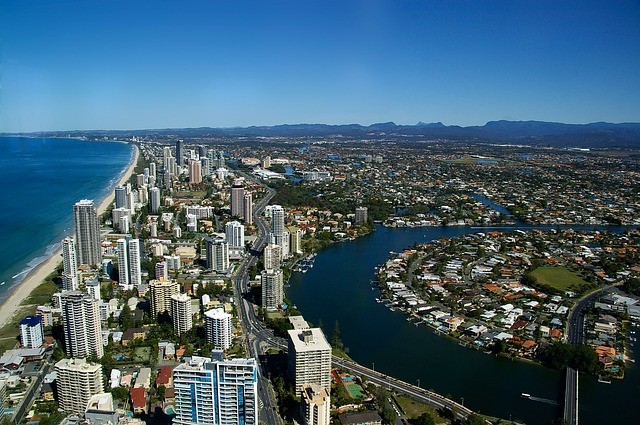 Gold Coast Property Boom
The national residential vacancy rate continues to fall with landlords demanding huge rent hikes. Landlords have increased the rental prices by $50, $100 a week.
The property boom on the Gold Coast continues to rise with properties getting auctioned off for unbelievable prices. The property boom is partly due to Australians leaving New South Wales and Victoria to shift to the sunny state. Intrastate migration along with the FOMO sentiment among consumers is playing a big role in boosting the Gold Coast market.
According to SQM Research, national vacancy rental rates have dropped to 1.8% throughout Australia. This has led to a rental crisis wherein a lot of people are forced to shell out more money for rent.
Although the hotspots are identified as Gold Coast or Sunshine Coast, the effect has spread to regional areas from Rockhampton to Toowoomba. The vacancy rates in Brisbane and Gold Coast have become extremely tight with the rents becoming sky-high.
Should you rent or build?
Although house prices have increased significantly over the years, it can be cheaper to build a home than rent. Especially in these market conditions.
Low mortgage rates, work-from-home options and the relaxed Gold Coast lifestyle makes building in this region an attractive option. The buying conditions in Queensland are highly favourable with around 85.9% of houses cheaper to buy.
Infrastructure development - the upcoming Coomera connector project, shopping centres, schools and hospitals are definitely helping the soaring real estate market.
The interstate migration rates have also increased as people from NSW and Victoria move to the Gold Coast. Brisbane is the preferred candidate city for the 2032 summer Olympics and if Brisbane's bid is successful, Gold Coast will have an athlete's village and host a few athletic events. Infrastructure upgrade - improving roads, amenities and services, more jobs and tourism might have a positive effect on the property price. The outlook for the real estate market is strong. Building your dream home now is definitely going to be a wise decision.
Furthermore, you can utilise state and federal government grants to build your dream home. The sooner you do it, the better it is. The current prices are still reachable and affordable. And as long as you enter the market at an economical level, it will be a wise decision.
Looking for New Home Builders?
If you would like professional advice and a free consultation, speak to the experienced builders at Symcorp today on 1300 043 012. Alternatively, complete our online enquiry form and our friendly team will be in touch with you soon.