Are Renovations Becoming the New Norm in Queenslands Rebuild Hotspot?
Updated:
November 20, 2023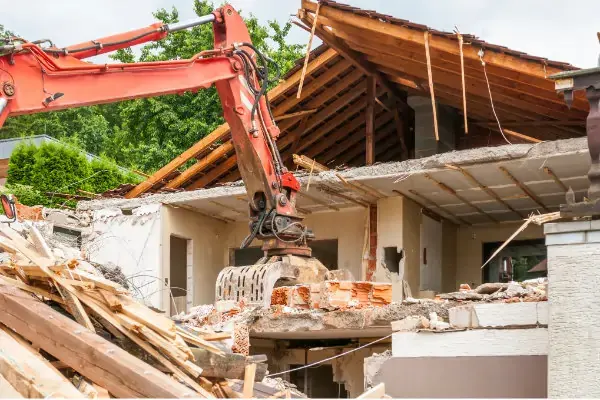 To Knock Down or Renovate In Palm Beach That is The Question?
Palm Beach is considered the knockdown hot spot for Queensland; with a large number of home buyers choosing to demo the existing home rebuild with the hopes of future profits. However, some new players in the market are choosing to cut costs and renovate the existing home for similar benefits.
What to consider?
When it comes to deciding between a knockdown or a renovation Palm Beach's housing market has been rewarding new homes with a slightly higher sale price in some cases. However, renovations are not far behind; roughly a 1 million dollar difference in similar-sized homes. Reno investors are choosing to renovate over the prospect of starting anew to save some money and stress and keep the historical beach shack feel to their project.
Go Big or Go Home
With the price of older homes in the Palm Beach area costing around 1.4 million dollars, it is safe to say if you want to make the big bucks on a renovation you will have to go big or go home. Buyers are looking for homes that have that wow factor like recently sold;
These homes all combine aspects of the original home with modern architectural design to create architectural masterpieces.
Some Projects For Ideas
At Symcorp Design and Build we create Custom Luxury and think a few of our recent renovation projects will fit the bill for the Palm Beach area.
Our Bonogin Road project shows how a renovation can be used to revitalise a space and create a modern gem. This home combines modern white surfaces with immaculate curves and wood accents to soften the home. In combination with the expansive outdoor pool and dining area, this home is perfect for entertaining. Our team think this home's design elements would fit in with your Palm Beach renovation dreams.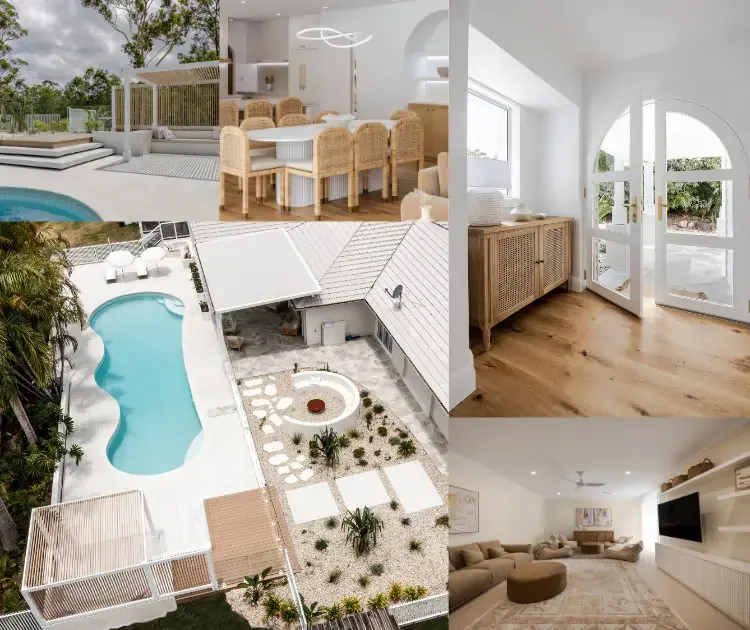 This home combines modern coastal themes and riverfrontage to create an entertainer's dream home. With high ceilings and open-plan living and dining areas leading to a large alfresco area promoting connectivity with the river on your back doorstep.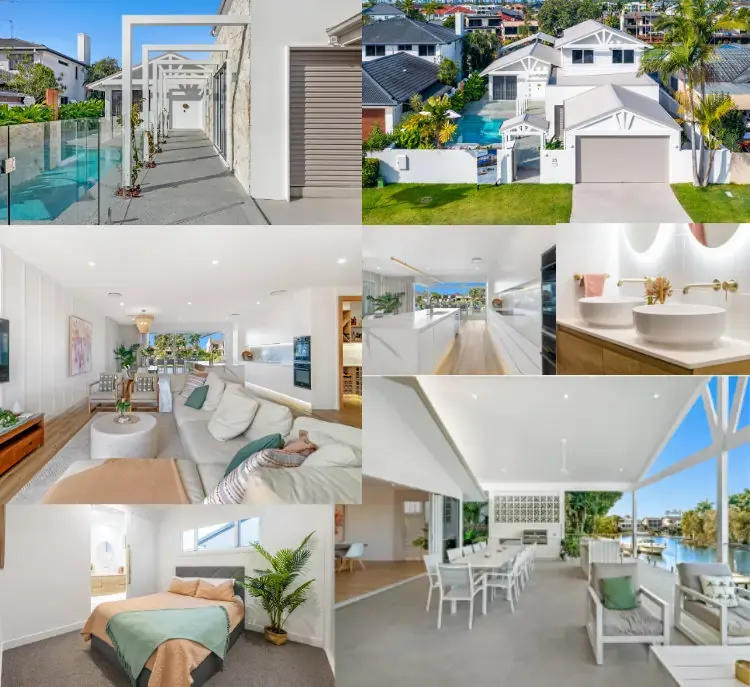 The Corso pushes the limits of what can be considered a renovation as the existing home was knocked right back to the slab. However, we still think it combines some design ideas that mirror what some buyers are looking for in the Palm Beach area. Its use of white rendered curves on the external facade with sleek interior design creates an immaculate home for all occasions.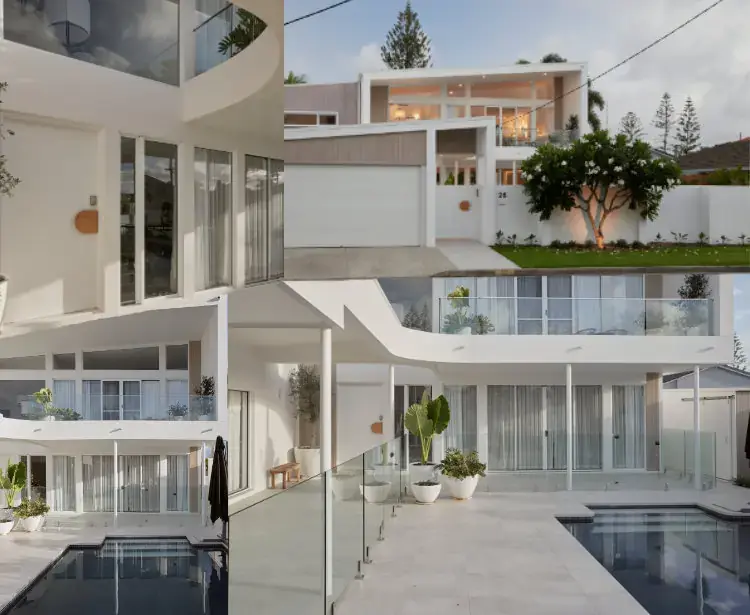 For Further information on design features used in these homes Contact Symcorp Design and Builds local team of renovation experts and we will work with you to make your dream home a reality.