8 hacks to an amazing bathroom makeover
Essential tips for a perfect bathroom renovation
Planning a bathroom renovation? We have some hacks to ensure a smooth and stress-free bathroom renovation project. Read on to learn more.
Make a detailed list

Create a detailed list of what you want in your bathroom. Separate the list into the must-haves and the luxury items like smart toilets or waterproof TV. Evaluate your current bathroom and make a list of what you want to keep and what needs to change. Everything should be accounted for in your bathroom budget and if the luxurious items do not fit in your budget, consider replacing with more affordable options or excluding them altogether.
Less is more

When it comes to a well-designed bathroom, less is more. If you are renovating a small bathroom, having an uncluttered and minimalistic layout and design can make it appear more spacious and engaging.
Minimalist features include recessed or in-wall cabinets for storage to store toiletries. Mirrors and light coloured wall paints can also be used to make bathrooms look bigger than they are. Decide whether you need a bathtub, shower, or both?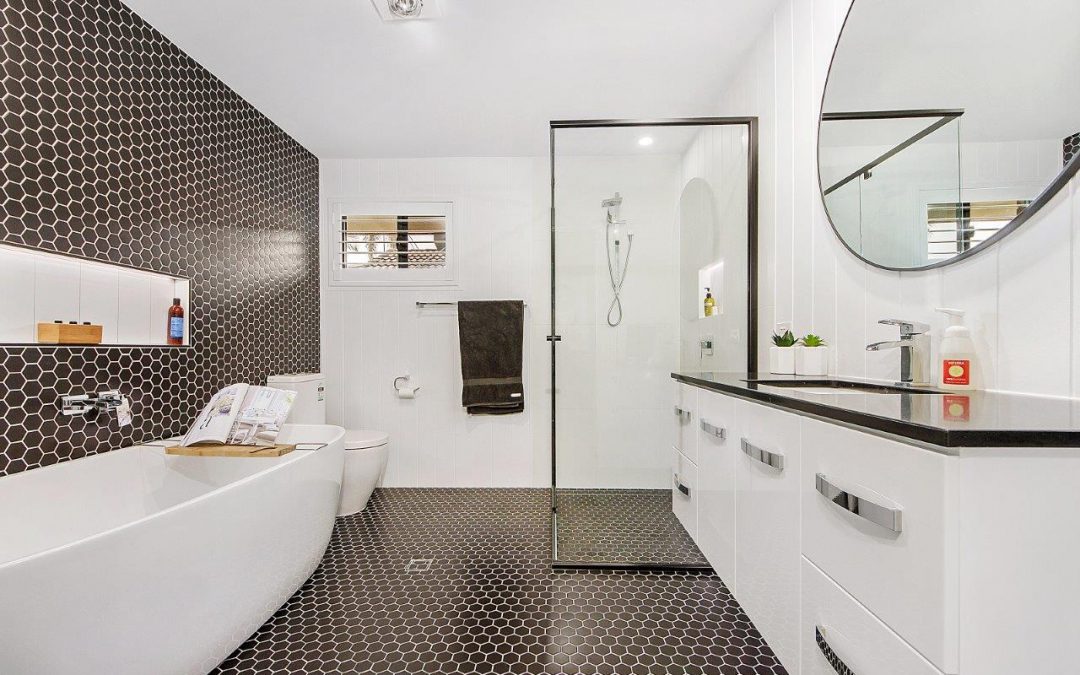 Research bathroom design ideas

Take inspiration for your bathroom design from sources like Pinterest or Instagram. Also, look for the latest bathroom trends and incorporate them into your bathroom plan.

Right materials

When it comes to sanitaryware and bathroom tiles, choose materials that are durable and easy to clean. An easy mistake would be to go for trendy materials rather than functional ones. Sheet vinyl, vinyl, ceramic and porcelain tiles can withstand the heavy usage and are more practical than something like vinyl or timber especially for wet areas.

Hire local bathroom renovation experts

DIY bathroom renovation can be more expensive than you imagine and can mean a significant time investment. Avoid a disastrous bathroom reno experience by hiring a licensed and insured bathroom renovation expert.
Experienced builders will have lots of tips and systems to help work out your needs and incorporate them efficiently into your renovation project. Their attention to detail and expertise enables them to get the best outcome for your bathroom renovation.

Lighting and ventilation

Lighting in the form of recessed lighting or dimmer switches can help create a relaxing space in your bathroom.
Adequate ventilation in the form of windows or an exhaust fan is essential to prevent a buildup of mould but also keeps your bathroom feeling fresh and unstuffy.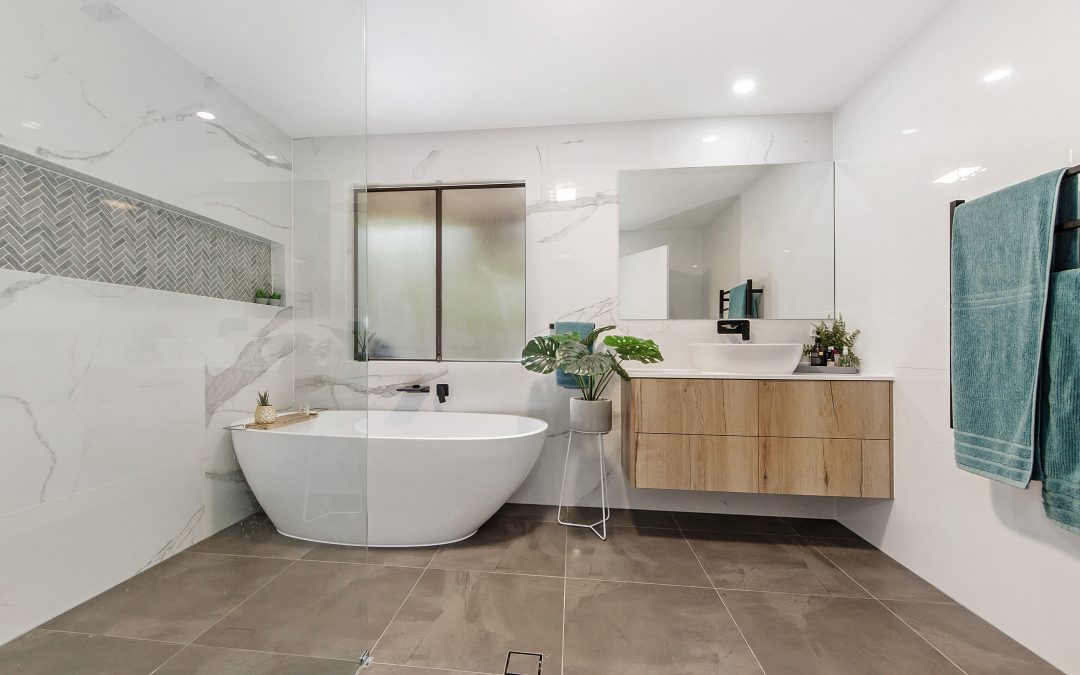 Keep costs down by reusing bathroom fittings and fixtures

For a cost-effective bathroom renovation, try to reuse the existing tapware, toilet, bathtub, and shower fittings. If the current fittings are in good condition but just need a makeover, you can consider repainting them.

Wow factor

Consider using a statement feature like designer tiles, freestanding bathtub or a splash of colour to add some personality to your bathroom. Mix and match those elements with subtle features and plants to add a classy look to your bathroom.
Your local bathroom renovation experts
Need more help with a bathroom renovation on the Gold Coast, Tweed, or south Brisbane area? Give us a call on 07 5594 1768 or complete our online enquiry form and we can help you with your bathroom reno project.