Transform your small bathroom with these 10 tips
Best ideas for renovating small bathrooms
Renovating a small bathroom isn't as tricky as you think! Your bathroom will not feel cramped if you use the space imaginatively to make it look larger than it is. We don't have an avalanche of ideas here for you - we have rounded up the 10 best ways to renovate a small bathroom whilst sticking to a budget.  

1. White bathroom

White is timeless and imparts a minimalist and clean look to a bathroom. Using white in your bathroom will also help to open the room up and create the illusion of space making it perfect for small bathrooms. Add some classy splashes of colour to a white bathroom with copper taps, timber vanity, or some plants.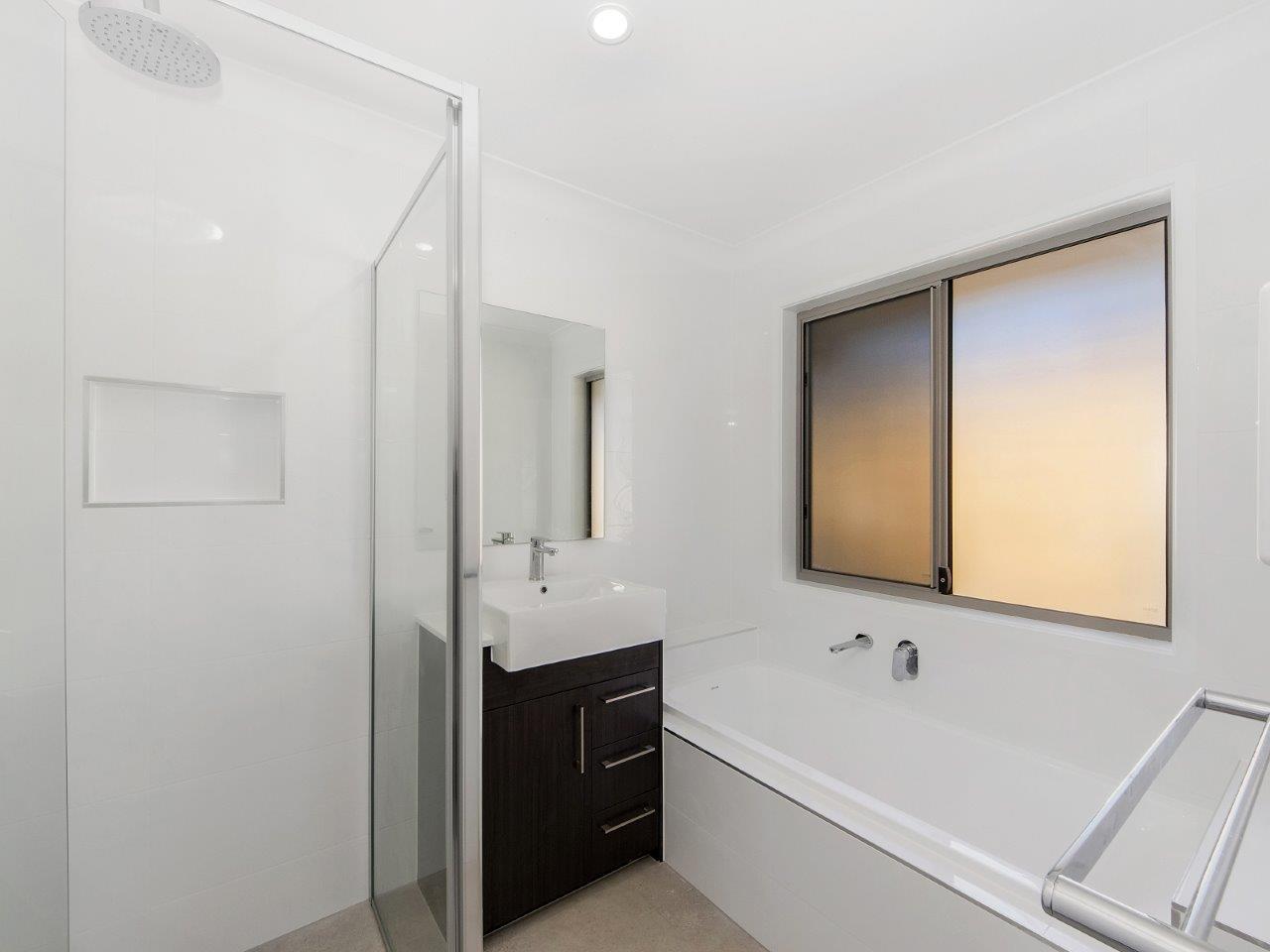 2. Mirrors

Whether it's a wall mirror, floor-to-ceiling mirror, or a mirror fronted cabinet, mirrors can transform your bathroom and make it appear bigger.

3. Round sinks

Round or oval sinks have a softer finish making them perfect for smaller bathrooms. Modern round sinks are often raised to sit on top of the bench or fitted under the vanity benchtop (called undermout sinks) and are easy to move around without bumping and hurting yourself.
4. Plants

Plants are a perfect addition to a bathroom. Indoor plants thrive well in the moist environment in a bathroom, especially if it's fairly well lit. Plus they offer an easy, cost effective transformation to a more vibrant and lively space.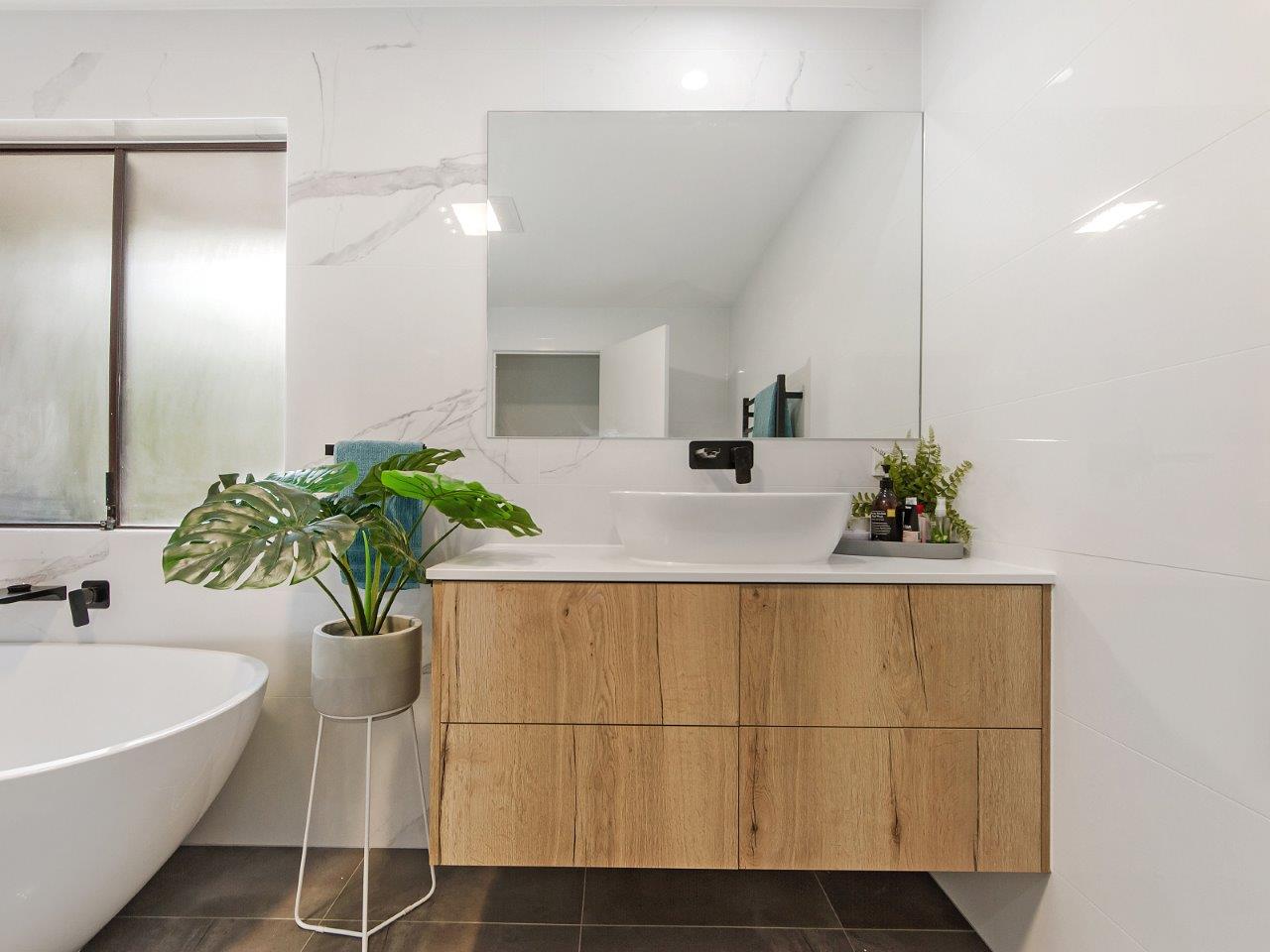 5. Bathroom storage
Recessed or In-wall shelves or deep drawers are perfect storage solutions for small bathrooms. This style of bathroom storage can provide the much-needed space to keep toiletries and towels without overcrowding the space.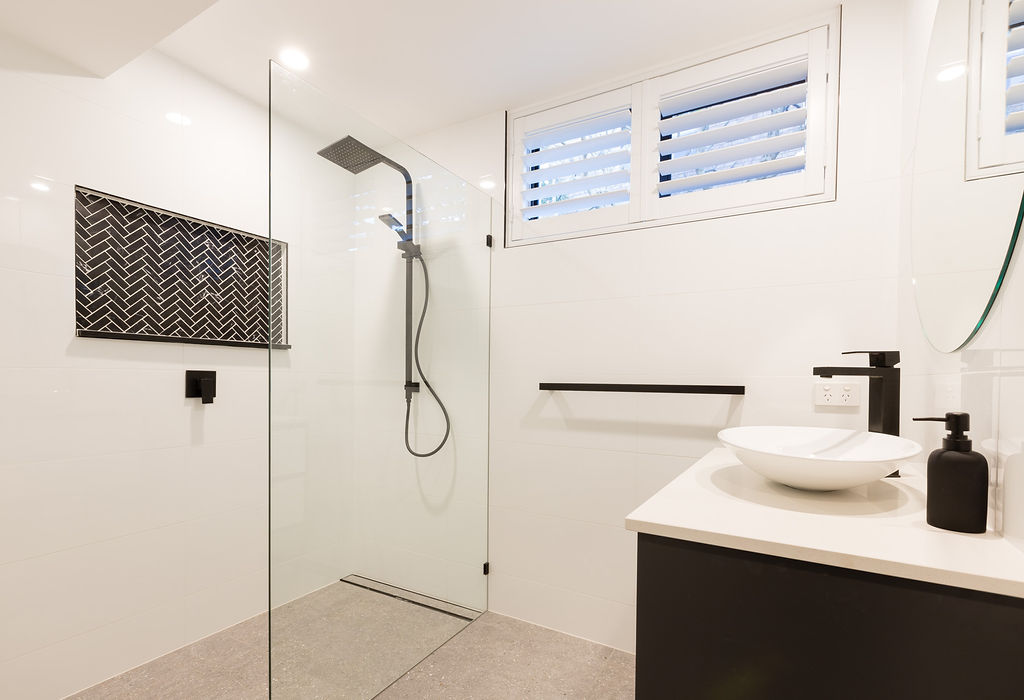 6. Full-sized vanity

A popular choice for a small bathroom is a full-sized vanity. Opting for this style rather than a minimalist vanity has multiple benefits offering massive storage space, more room for two people to get ready at the same time, a double vanity option, plus it lends a stylish look to the bathroom.

7. Wall-mounted cabinets with open shelves

A wall-mounted cabinet is a perfect choice for a clean and chic look. Choosing wall fitted storage makes the space easy to clean and helps the bathroom look bigger than it is. The open shelves eliminate the need to allow space for swinging cabinet doors.
8. Trough sinks

Trough sinks are large, single basin sinks with multiple taps and large counter space. If the trough sink is over a vanity, the large storage space underneath the sink will allow you to store your curling iron, makeup kit, etc. They are available in a variety of sizes and styles to suit your bathroom size requirements.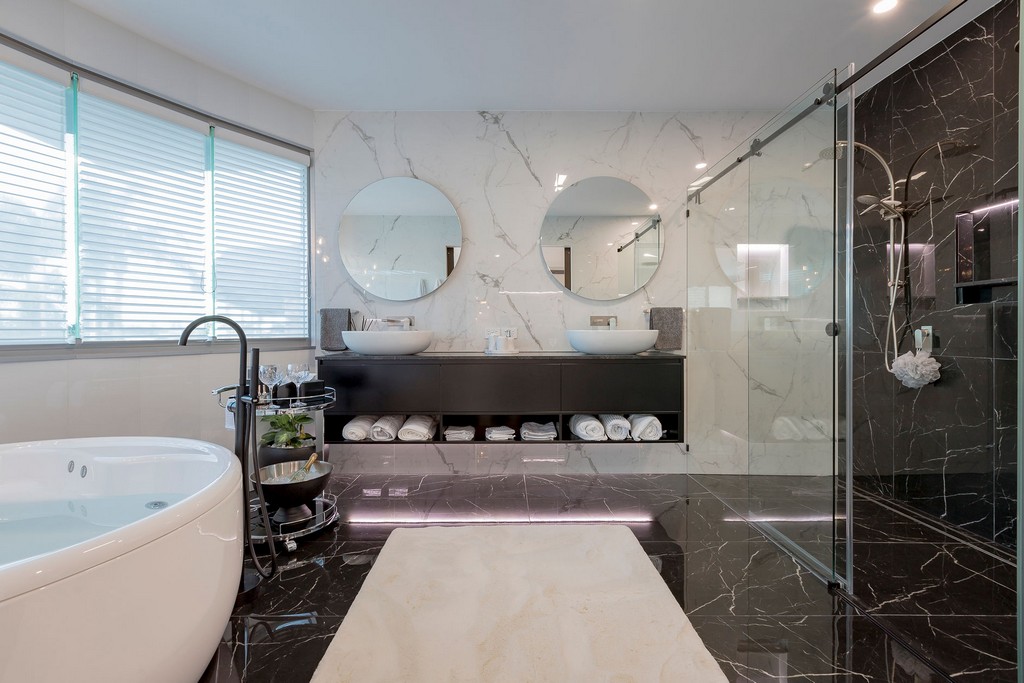 9. Windows and skylights

Windows can flood the bathroom with a great source of natural light and ventilation. If you don't have enough space for a good sized window, opt for skylights to allow natural light in the bathroom. Even the smallest of bathrooms can be improved by adding sunlight.

10. Subway tiles

Subway tiles can be perfect for your small bathroom - they can add some panache to the bathroom without overwhelming the design. Recently we've seen a trend of blue subway tiles matched a brass shower head and tapware which provides an elegant look for bathrooms or ensuites.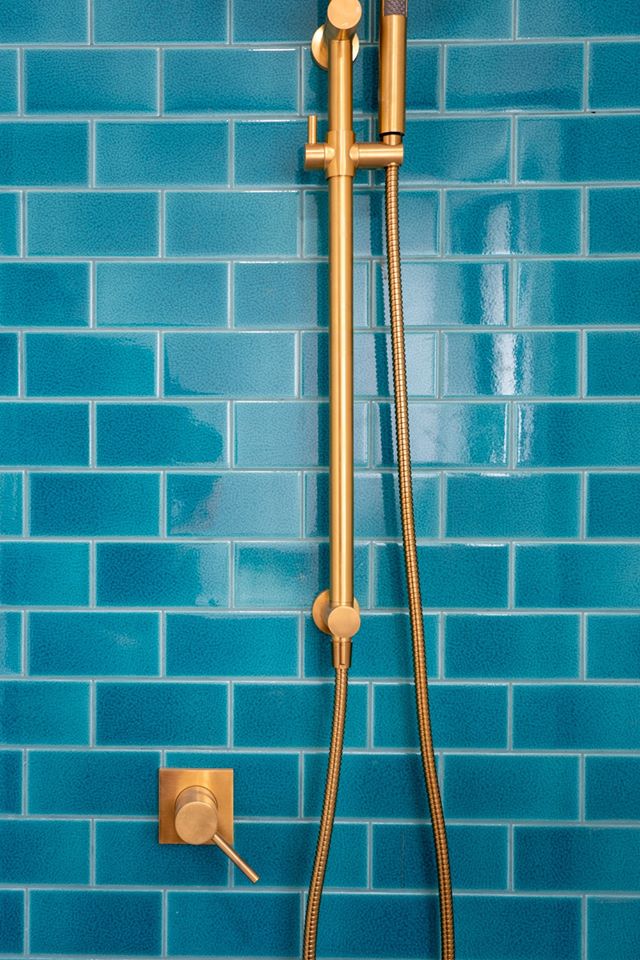 On the Gold Coast or southern Brisbane area and need help with your small bathroom renovation? Give our renovation experts a call on 07 5594 1768 and we can help you with your next bathroom renovation project.