Builders Yatala (4207)
Searching for a Qualified Builder in Yatala?
The team at Symcorp Building Services can help. With over 30 years combined industry experience, our qualified professionals are experts when it comes to new builds in Yatala. From our thorough and well-rounded building process to our refined systems and easy-to-navigate information, building a home will seem like an easy and smooth process no matter the project size. Our team of qualified builders will help you build the home of your dreams, so get in contact to find out how we can help you today!
Get Started on Your Dream Home Today in Yatala
High quality building services in Yatala
Building a home should be an exciting time in your life, but it can be a staggering job to take it all in at times! That's why we have a team of building professionals to satisfy all your home build needs, from draftsman and architects to carpenters and electricians, who are committed to providing you with the best quality home to suit any budget. We specialise in a range of builds, including:
Single storey homes
Demolition and rebuilds
Large homes
Commercial building projects
No matter if you are on a sloping block, in a hard-to-reach area or almost any other tricky location, Symcorp can help. Get in contact now!
A reliable building process that works
When it comes to building homes in Yatala, we know that the process can sometimes be tiresome and overwhelming. That is why we have created a building process that actually works - one that looks out for you, your build ideas and your budget, so everything can run as smoothly as possible. A comprehensive and thorough building process that provides guidance and peace of mind to everyone involved in your home build is exactly what you need, and it is exactly what Symcorp provides.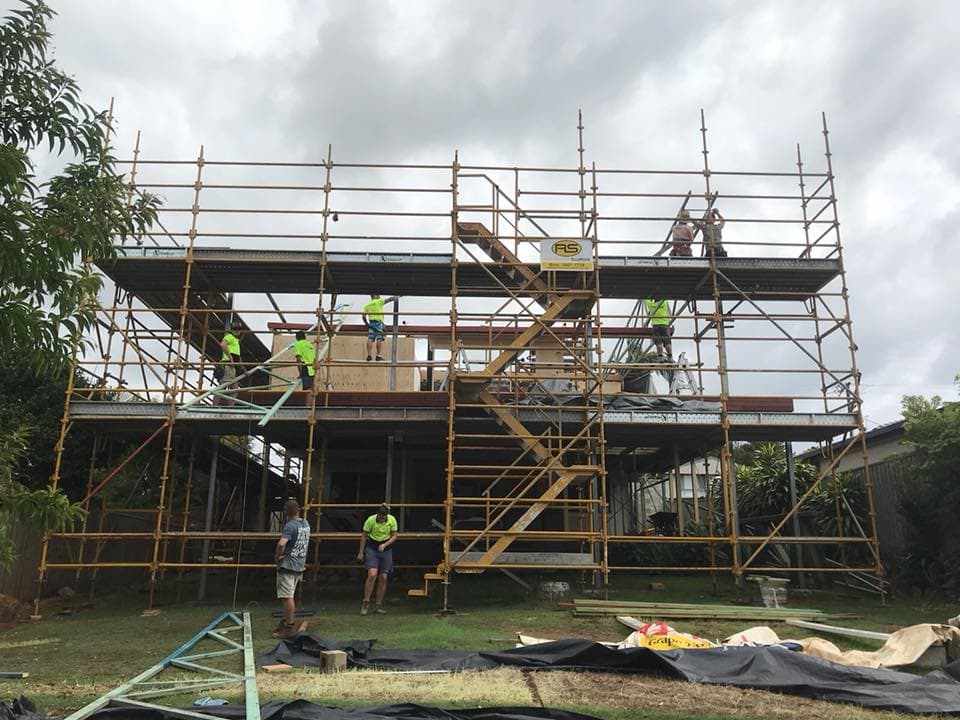 Licensed and experienced builders
The team at Symcorp have been hand selected for their enthusiasm, skills and attitude, as well as their drive to provide top customer service and the best results available. Each and every one of our building professionals is qualified, friendly and knowledgeable, with a passion for creating dream homes with the highest level of workmanship, all while staying within your budget.
Why choose Symcorp in Yatala?
We know that there are quite a few builders in Yatala, so why choose Sympcorp to complete your next home build?
Over 30 years combined experience in the building industry
Free quotes
Family owned and operated
Cost effective options and stress-free building services
We take pride in our high levels of customer service and happy clients
Fixed price
Fully insured
7 year structural guarantee

Your local building experts in Yatala
If you have any questions regarding any services that Symcorp provide to Yatala, or would like to speak to one of our friendly team members regarding an upcoming new home build project, give us a call today on 07 5594 1768 or complete an online building enquiry form. We service Yatala and its surrounds, so get in contact today!