Builders Hope Island
Trusted Home Builders Hope Island
Transform your vision to reality with the expert builders on the Gold Coast. Whether you need to renovate your existing home or you are looking to build from the scratch, our expert builders can help you with your project. We take time to understand your vision and lifestyle to design your home and create a virtual model of your home. So you can see how your home would look like before the construction begins.
We have a portfolio of uniquely designed homes throughout Gold Coast and Tweed. Every home we build is designed uniquely for the owners and customised to suit their lifestyle. Whether it is a waterfront view or calming country view, we can maximise the location and features of your property to transform your dream into reality. There's no limit to what we can create for you. Contact Symcorp Builders to schedule your free new home consultation. Your future home is just a click away!
Get Started On Your Dream Home Today
Expert Builders Hope Island
Symcorp Gold Coast builders offer a huge range of new building services from a completely new home or townhouse project to granny flats and duplexes and more. Our experienced Gold Coast builders specialise in providing stylish, practical solutions for difficult and unique home building projects, such as those on sloping blocks, battleaxe blocks, or sites with access issues.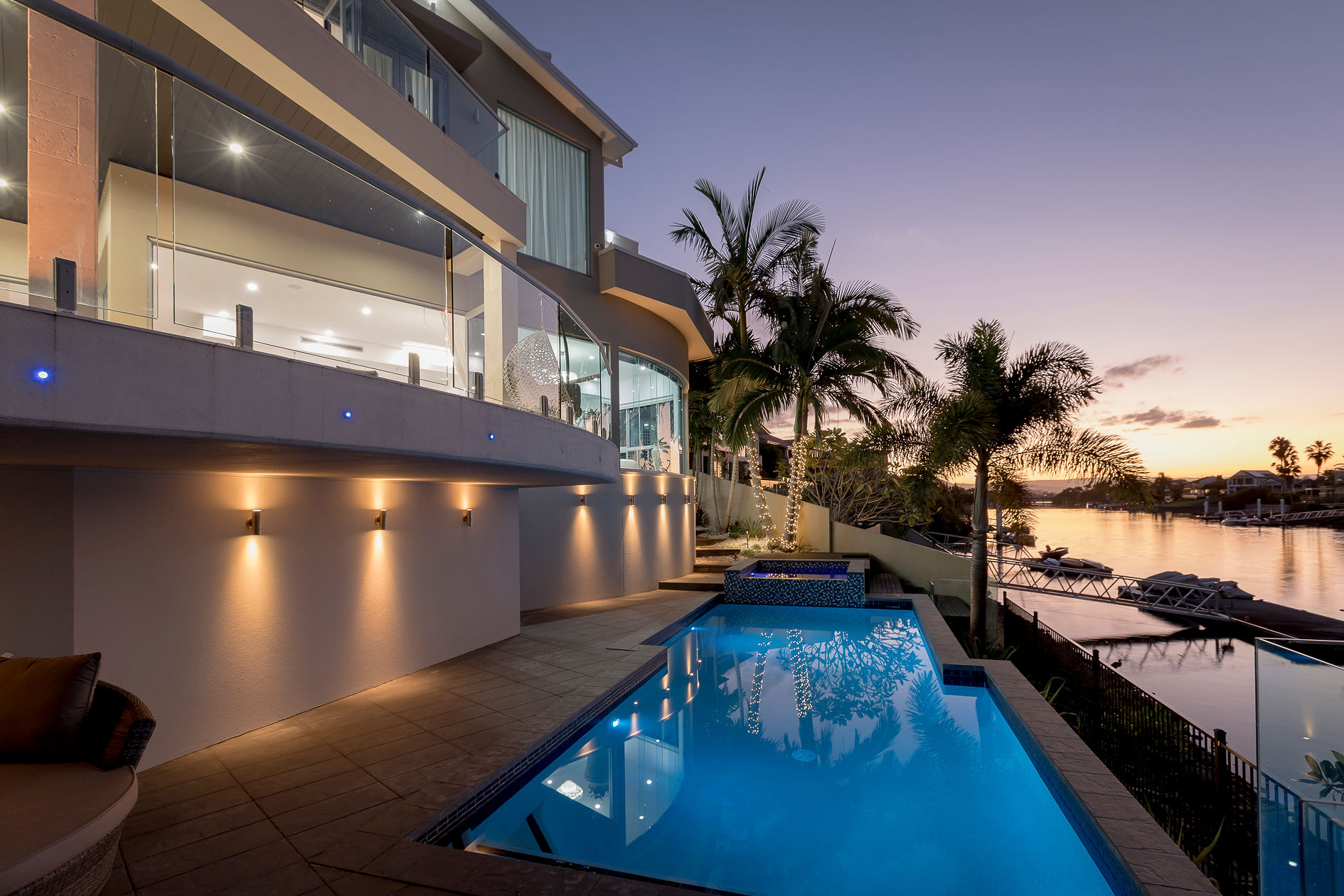 Streamlined Home Building Process
Building a home should be an exciting time in your life, but it can be a staggering job to take it all in at times! That's why we have a team of building professionals to satisfy all your home build needs, from draftsman and architects to carpenters and electricians, who are committed to providing you with the best quality home to suit any budget.
When it comes to building homes, we know that the process can sometimes be tiresome and overwhelming. That is why we have created a streamlined building process that actually works - one that looks out for you, your build ideas and your budget, so everything can run as smoothly as possible. A comprehensive and thorough building process that provides guidance and peace of mind to everyone involved in your home build is exactly what you need, and it is exactly what Symcorp provides. We take care of the whole building process from the initial custom home design to full project management throughout the building process including:
Council approvals
Functional floor plan
High-quality fittings and fixtures
Energy-efficient design
To see our portfolio, check out our Project Gallery.
High-Quality Building Services Hope Island
The team at Symcorp have been hand selected for their enthusiasm, skills and attitude, as well as their drive to provide top customer service and the best results available. Each and every one of our building professionals is qualified, friendly and knowledgeable, with a passion for creating dream homes with the highest level of workmanship, all while staying within your budget. We specialise in a range of builds suiting all budgets including:
Single storey homes
Townhouses and duplexes
Large homes
Commercial building projects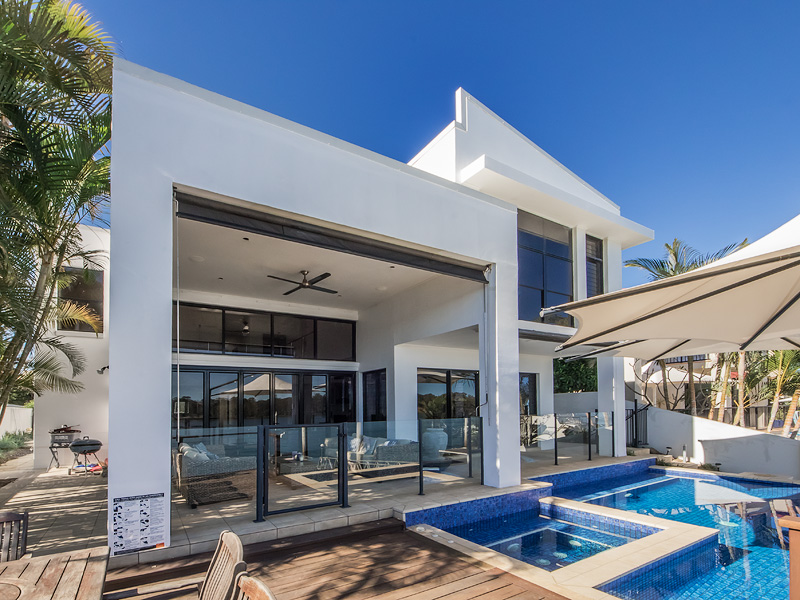 Renovation Experts Hope Island
Need a partial or complete reno? We can take care of your reno project - from drafting plans to executing them flawlessly, organising tradies to complete project management. Our renovation services in Hope Island include:
Partial or Complete renovations
Pergolas and Patios
We have a streamlined building process to help our clients with a smooth and enjoyable process. Our team will be on hand every step of the way to answer any questions you may have and provide you with reliable information. We will walk you through the entire process making sure the communication is consistent and honest.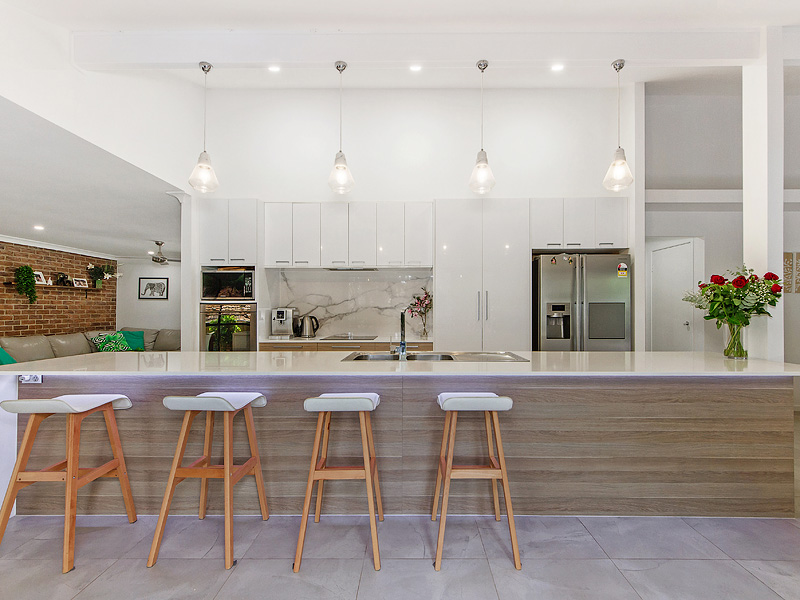 Why choose us as your Builders in Hope Island?
We provide a free consultation
Fixed priced building contracts
All our work comes with a full 7-year structural guarantee
We are a family-owned and operated business
We have over 30 years of experience in the Gold Coast building industry
Our high-quality workmanship customer-centric approach has enabled us to become the leading custom new home and home renovation companies in South-East Queensland
As leading members of Queensland Master Builders Association, Housing Industry Association, and Queensland Building & Construction Commission, we strive to provide exceptional results to our clients and lead the industry by example

Your local building experts in Hope Island
If you would like to speak to one of our friendly team members regarding an upcoming new home build project, give us a call today on 07 5558 3812 or complete an online building enquiry form.